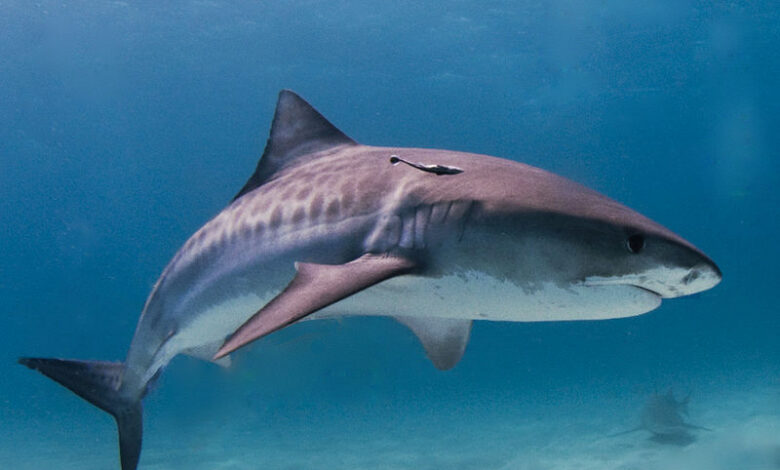 A technical report on recent shark attacks in Sahl Hasheesh, south of Hurghada, recommended urgent and long-term measures to prevent any future shark attacks, foremost of which was the ban on fishing activities, and allowing the use of sandy beaches and lagoons in the Red Sea.
The decision by the Governor of the Red Sea, issued on the basis of the technical report, included the continuation of the closure of the marine area extending from north of Dasht al-Dabaa to Ras Abu Soma in the south.
It also included banning marine activities, including fishing and diving, for those who are not qualified with a diving license – including training in diving, snorkeling, water games, parachute and kite surfing – until July 15, provided that sandy beaches in the exclusion zone are allowed to be used up to a depth of one meter.
Snorkeling should be restricted to a very limited extent in closed marine areas with coral reefs inside lagoons, for as long as this activity is practiced under the direct supervision of a snorkeling guide who has obtained all the necessary courses from the diving and marine activities chamber, and at a rate of one guide for every 10 people.
Stricter guidelines
It emphasized that no one should practice snorkeling alone, while allowing diving activities in the exclusion zone and is limited to those with diving licenses only and qualified divers.
The decision included banning all fishing activities along the Red Sea coast during the ban period specified by a decision issued by the head of the Fisheries Authority.
It ordered that all hotels along the Red Sea coast must employ a sufficient number of qualified lifeguards holding the necessary courses and certificates.
The decision stressed on carrying out continuous monitoring and follow-up work, and to assure the boats not to throw any waste into the sea water, and the delivery of the boats' waste to the berths after returning, and preparing daily reports and presenting them to the governor.
The technical report on the two shark incidents in Sahl Hasheesh, south of Hurghada, was prepared by the Nature Protection Sector at the Ministry of Environment.
It recommended holding an urgent meeting under the auspices of the Prime Minister and in the presence of relevant ministers and other stakeholders to discuss ways to protect and preserve the marine environment, and the sustainable use of unique natural resources.