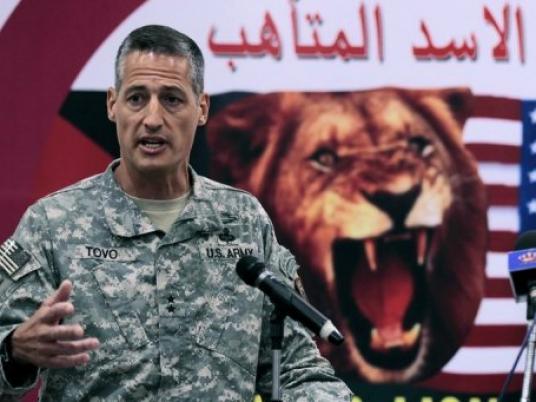 The United States and its allies have started in Jordan what was described as the largest military exercises in the Middle East in 10 years, focusing on "irregular warfare," top officers said on Tuesday.
"Yesterday we began to apply the skills that we have developed over the last weeks in an irregular warfare scenario … They will last for approximately the coming two weeks," Major General Ken Tovo, head of the US Special Operations Forces, told reporters in Amman.
Eager Lion 2012 "is the largest exercise held in the region in the past ten years," he said at the King Abdullah II Special Operations Training Centre in north Amman.
More than 12,000 soldiers are taking part in the war games, representing 19 countries, including Bahrain, Egypt, Iraq, Jordan, Saudi Arabia, Lebanon, Pakistan, Qatar, Britain, France, Italy, Spain and Australia.
"The message that I want to send through this exercise is that we have developed the right partners throughout the region and across the world … insuring that we have the ability to … meet challenges that are coming to our nations," Tovo said.
Major General Awni Adwan, the Jordanian army's head of operations and training, said the military exercise "has been in the planning phase for the past three years."
"No forces will be deployed north … the exercise is not connected to any real world event," Adwan said when asked if the war games were related to the ongoing violence in Jordan's northern neighbor Syria.
Some local media reports have speculated that the exercises are linked to the unrest there, saying the troops are seeking to secure Jordan's border.
"This has nothing to do with Syria. We respect the sovereignty of Syria. There is no tension between the Syrians and us. Our objectives are clear," Adwan said.
Jordan is a major beneficiary of US military and economic aid, with Washington granting Amman US$2.4 billion in the past five years, according to official figures.