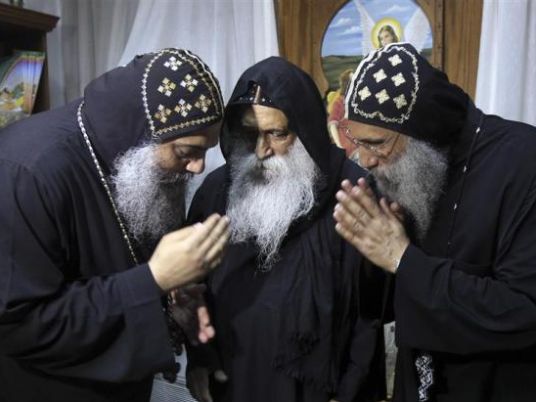 US-based Egyptian NGO pleaded with government institutions to preserve the belongings and assets of Coptic Christians who fled Al-Arish city in North Sinai last month after attacks against them by "Islamic State" (IS) militants.
The chairman of the American Coptic Association (ACA), based in Jersey City, Adel Ageeb demanded that security leaders in North Sinai protect the property, houses and residential units of the Copts in Al-Arish, especially since many of them are merchants; he highlighted as well as the urgent need to protect the churches, whose priests the terrorists have previously targeted.
Ageeb stressed in a statement the need to provide care and security for Copts who haven't left the city. He added that these events disturb the Copts abroad.
The Social Solidarity Directorate in North Sinai says hundreds of Coptic Christian families have fled Al-Arish city for 13 different governorates.
Coptic Christians started to flee Al-Arish late last month after IS-affiliated militants threatened to kill them if they stayed in the city.
Seven Copts were killed by extremists in Arish in less than three weeks, including two people who were burned to death. The incidents sparked panic among Coptic families residing in the city and prompted them to move to other provinces, mainly Ismailia.
The killings came days after Egypt's IS affiliate, which is based in the Sinai Peninsula, vowed to step up attacks against the embattled Christian minority.
The IS group published a video threatening Egyptian Christians and showing the last statement of a man it said was responsible for the deadly bombing of a Coptic cathedral in Cairo in December.