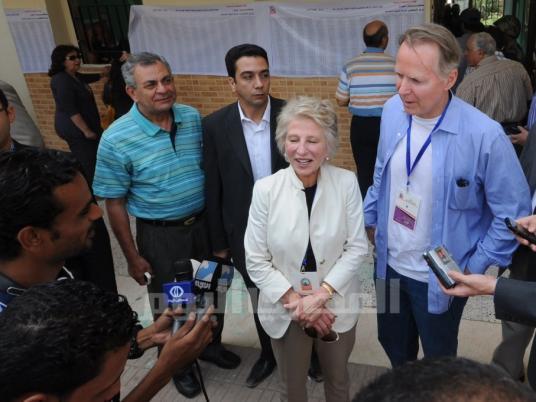 A delegation from the US Congress discussed late Tuesday the situation of human rights in Egypt with an Egyptian NGO, with issues discussed mainly focused on activists imprisonment.
The Cairo Institute for Human Rights Studies, previously Cairo-based before relocating to Tunisia, said on its website that a delegation from the Foreign Relations Committee discussed human rights under counter-terrorism activities. The delegation was led by senior committee officials Jodi Herman and Dana Stroll.
The meeting tackled what the organization described as "harsh and intensified" imprisonment sentences issued against anti-regime activists and human rights advocates.
The meeting was attended by other NGOs, including the Egyptian Center for Economic and Social Rights (ECESR) and the Arabic Network for Human Rights Information (ANHRI).
The CIHRS had been among 17 signatories of a petition issued earlier this month that condemned the life sentencing of activist Ahmed Douma and 228 others over clashes with security outside the Egyptian parliament late 2011.
The institute itself decided in December 2014 to relocate to Tunisia, failing to comply with terms set by the Social Solidarity Ministry for the registration of NGOs.