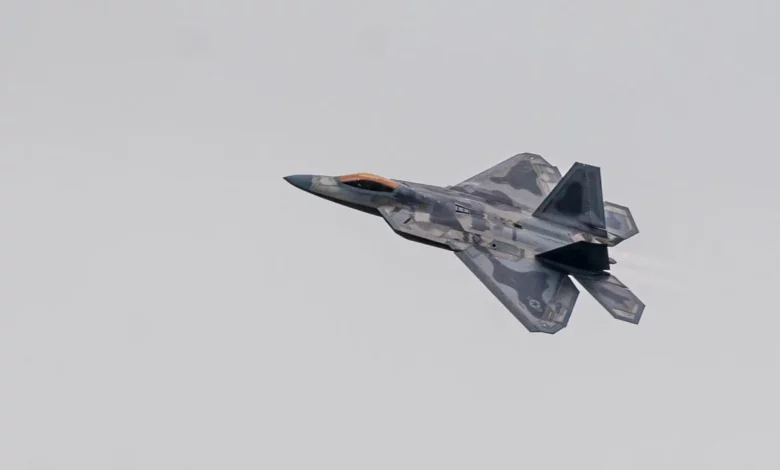 The US military deployed F-22 fighter jets to the Middle East this week due to concerns about 'unsafe and unprofessional behavior,' by Russian aircraft, the US military announced on Wednesday.
"Russian Forces' unsafe and unprofessional behavior is not what we expect from a professional air force. Their regular violation of agreed upon airspace deconfliction measures increases the risk of escalation or miscalculation," CENTCOM commander Gen. Michael "Erik" Kurilla said in a news release. "Alongside our partners and allies, we are committed to improving the security and stability in the region."
The F-22s are from the 94th Fighter Squadron out of Langley Air Force Base, Virginia. Lt. Gen. Alex Grynkewich, commander of US Air Forces Central, said in a statement on Wednesday that the Raptors were redeployed from in Europe.
The move comes as aggressive Russian flights in the region have increased. While Russia's military is continuing its fight in Ukraine, the US has continued having interactions with Russian aircraft in the Middle East, particularly in and around Syria.
In April, Russian pilots attempted to "dogfight" US jets over Syria. And in March, Kurilla told lawmakers there had been a "significant spike" in aggressive flights by Russia.
A US Air Forces Central spokesperson said there has been an increase "over the past several weeks" of unprofessional behavior by Russian aircraft.
"While the unprofessional and unsafe behavior varies from day to day and pilot to pilot, compared to behavior a year ago, Russian pilots have become significantly more unprofessional and unsafe in their attempts to challenge Coalition enduring defeat-Da'esh operations," the spokesperson said.
"Previously, Russian military leadership in Syria had been willing to comply with agreed upon deconfliction protocols," they added.