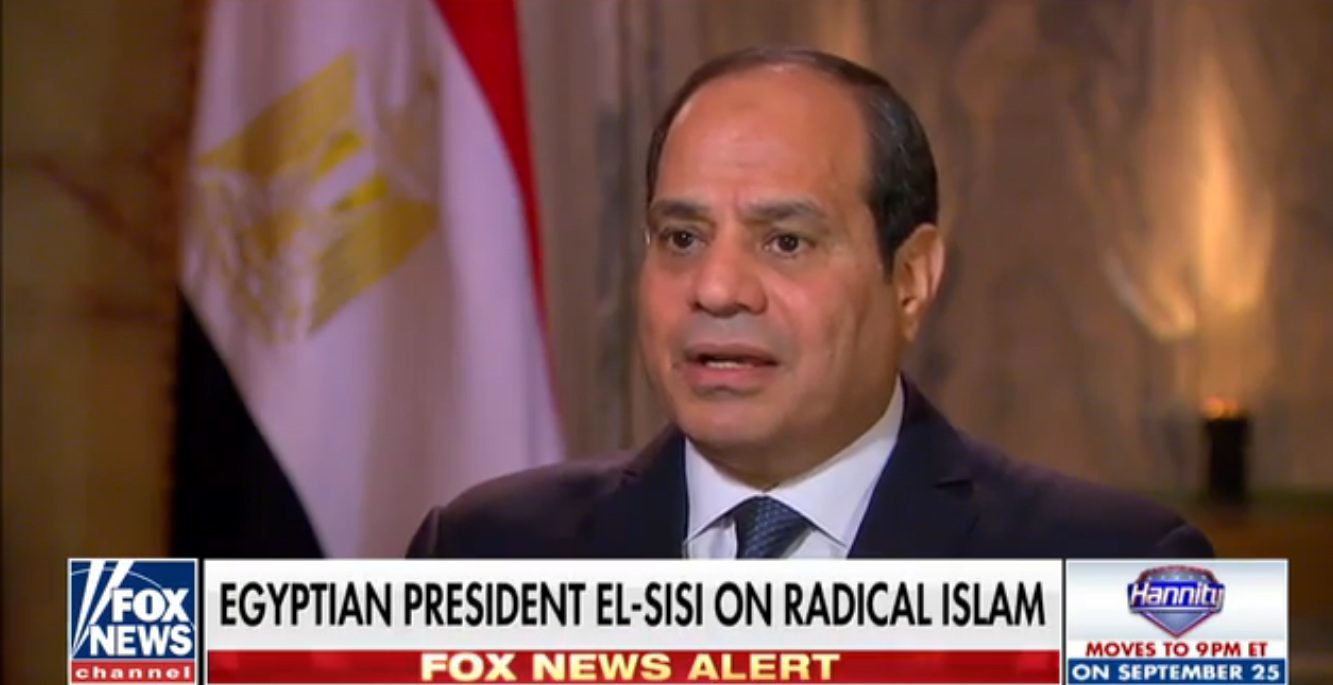 Egypt's President Abdel Fattah Al-Sisi stated that it may take more time for the US to designate the Muslim Brotherhood as a terrorist group, expecting that the same issue may apply to the rest of the world.
Al-Sisi's statements came during a TV interview with the US based TV channel Fox News where he was hosted by the renowned anchor Sean Hannity. The interview was broadcast on Tuesday.
"The US has its own perspective that Egypt is paying its full respects, however the US's designation of such group as terrorists may take more time — not only for the US, but also for the entire world," Al-Sisi explained.
Al-Sisi stressed that there are misleading ideologies that offend Islam and that have also lead to the current wave of terrorism and extremism that dominate some parts of the world.
On ways to confront such ideologies, Al-Sisi explained that the extremism and terrorism practiced by some groups are considered to be a misinterpretation of the notion of Islam, asserting that when he called to renew the rhetoric of Islam, he meant to set out a clear way to interpret the religion.
"Evil is not only present in the extremist ideology, it is also present in the extremist organizations, so we all should face these groups that appear in different names such as Ansar Byat Al-Maqdus and Boko Haram — the entire world should face them," Al-Sisi said during the interview.
Al-Sisi called on the world to not only limit confrontations with the extremist groups with military solutions but also to confront the economic, cultural and social factors that lead to terrorism.
In response to a question raised on the Egyptian military operation that took place in Libya in the aftermath of deadly militant attack against Copts in Minya governorate, Al-Sisi said that it was the first time that Egypt resorted to using power against terrorists located outside of its borders.
"We as Egyptian government are responsible for securing Egyptians that did not have the ability to sleep that night without retaliating against what happened," he concluded.