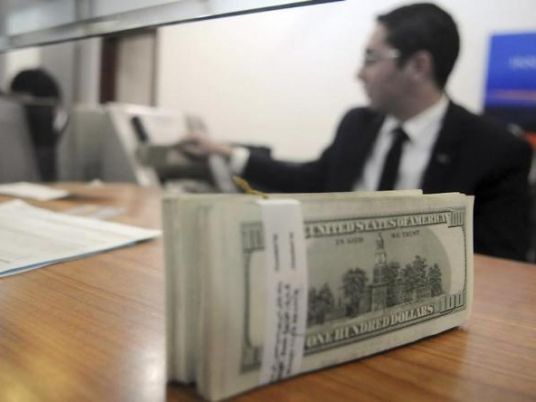 The US dollar continued its steep rise on Egypt's black market on Sunday, breaking the LE18 barrier for the first time, amid continued scarcity of supply and growing demand.
Meanwhile, the official rate remained stable, with banks selling US dollars at LE8.88.
Informed sources attributed the high unofficial market rate to government institutions and companies purchasing dollars on the black market to support the Central Bank of Egypt (CBE) with its foreign-exchange reserves ahead of an official devaluation of the pound. Foreign-currency reserves currently stand at about $19.5 billion.
The CBE's board held its regular meeting on Saturday, but it did not announce any new measures concerning the exchange market.
The board of the General Division for Importers is to meet on Tuesday to approve a decision on halting imports of non-essential goods, in a response to a call from the Federation of Egyptian Chambers of Commerce.
Meanwhile, the Budget and Planning Committee of the House of Representatives decided on Sunday to invite Finance Minister Amr al-Garhy and CBE Governor Tarek Amer for an urgent meeting.
The meeting is to discuss the rise in foreign-currency exchange rates, along with the nation's monetary policy.
Parliamentary sources said that the meeting will be attended by members of the Economic Affairs Committee.
The sources explained that members of the Budget and Planning Committee aim to form a sub-committee to discuss the state's resources development.
Edited translation from Al-Masry Al-Youm