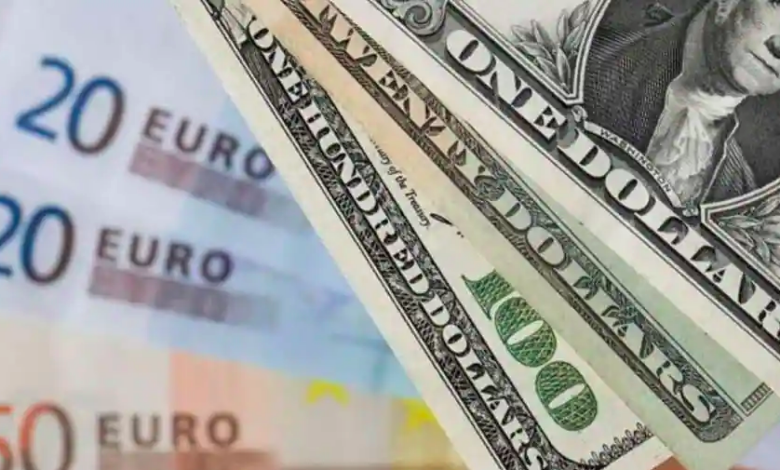 The price of the US dollar witnessed a new rise in Monday mid-trading in most banks operating in Egypt.
Monday's prices:
Central Bank of Egypt
Purchase LE19.49

Sale LE19.61

National Bank of Egypt

Purchase LE 19.59

Sale LE 19.65
Commercial International Bank
Purchase LE19.53

Sale LE19.59

Banque Misr

Purchase LE19.59

Sale LE19.65
The Central Bank of Egypt decided on Saturday to raise the required reserve ratio in banks from 14 percent to 18 percent.
The CBE confirmed in the periodic bulletin that the decision contributes to restricting the monetary policy it pursues.
In its meeting on Thursday the Monetary Policy Committee of the CBE kept the overnight deposit and lending rates and the bank's main operation rate at 25.11 percent, 25.12 percent and 75.11 percent, respectively.
The credit and discount rate was also kept at 75.11 percent.
The bank also opted to increase the percentage of cash reserves that banks are obligated to maintain with CBE to become 18 percent instead of 14 percent.
In November 2016, the price of the dollar against the Egyptian pound witnessed a radical change, after the flotation of the pound.
The dollar price at the time jumped to LE18.89 up from LE 8.86. It settled between LE15.6 and LE16 between 2019 and 2022.
In March, the Egyptian pound fell to LE18.30 against the dollar, while it gradually declined after the decline to record by August 17 at the National Bank of Egypt LE19.16, losing about 22 percent of its value since March, and losing about 216 percent of its value since 2016.