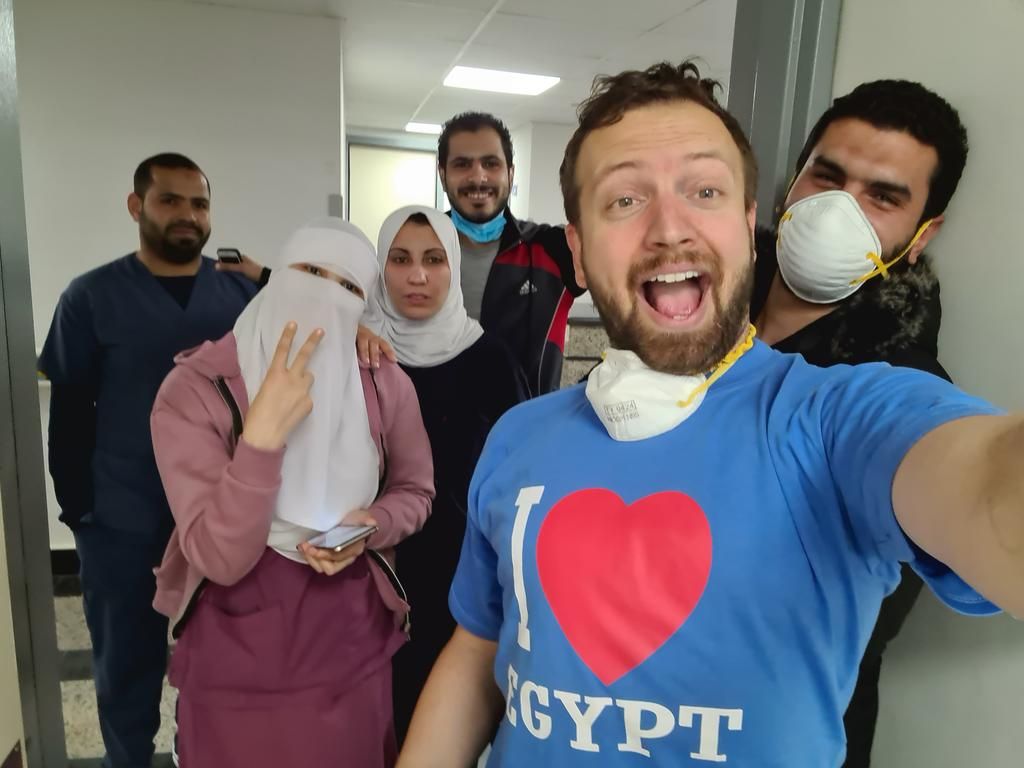 The US Embassy in Cairo on Tuesday sent a letter of thanks to Abu Khalifa Hospital and Al-Nagela Hospital for treating several American tourists infected with the novel coronavirus before they returned home to the United States, according to Khaled Megahed, Spokesperson for the Egyptian Ministry of Health.
The embassy praised the efforts of medical and administrative staff's to treat the infected patients, Megahed added.
The embassy said that its citizens received excellent medical care, something that is very much appreciated by the US government, especially given the strong relations between the United States and Egypt.
The Ministry of Health has allocated 320 hospitals, including Abu Khalifa and Al-Nagela, to screen and isolate suspected coronavirus cases.
Egypt has also provided additional assistance to the US during the global pandemic.
US ambassador in Cairo Jonathan Cohen in April thanked the government and people of Egypt for contributing medical supplies to help the US confront the COVID-19 crisis.
Egypt's Armed Forces sent a military plane loaded with large quantities of medical aid and protective suits on President Abdel Fattah al-Sisi's directives.
This aid aimed to ease the US's burden in light of the crisis it faces by alleviating the nation's acute shortage of medicine, medical supplies, and protective tools.