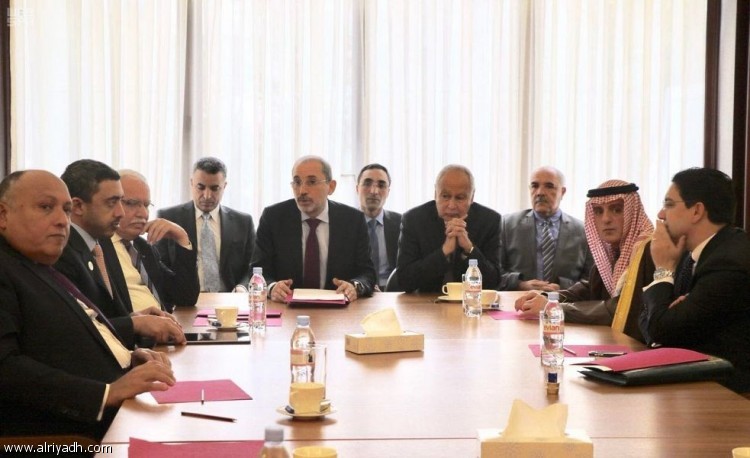 Egypt's Minister of Foreign Affairs Sameh Shoukry stated on Monday that foreign ministers of Egypt, Palestine, Jordan, United Arab Emirates, Saudi Arabia, and Morocco agreed with the EU foreign ministers on maintaining communication with United States regarding the Middle East peace process.
The US is "indispensable partner which, in view of its relationship with the Arab and European countries, can retain peace process on grounds of references and resolutions of international legitimacy," said Shoukry.
Shoukry added that outcomes of the joint meeting concerning the future of the peace process in the Middle East reassured agreement on maintaining efforts of achieving peace in accordance with the international framework, which the international community agreed on while dealing with the various issues related to the final settlement.
Shoukry's statements came after he previously stated, in December 2017, that Egypt opened communication channels with the US to try and refrain it from proclaiming Jerusalem as the capital of Israel.
However, no effective response arrived from the US administration regarding the matter.
Edited translation from Al-Masry Al-Youm