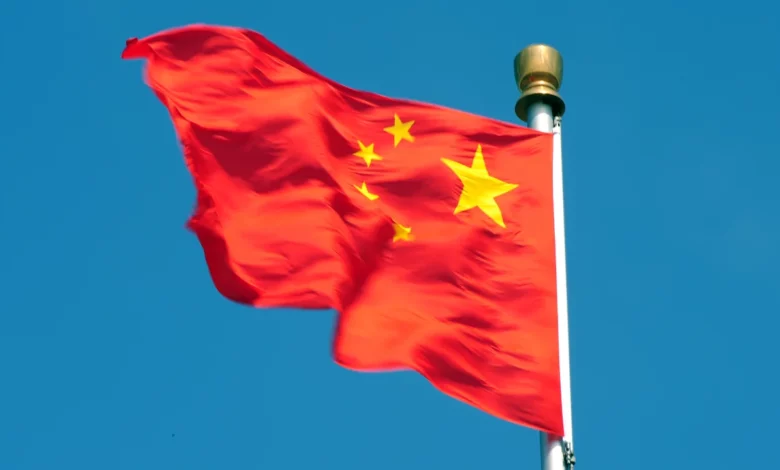 The US State Department issued a striking warning in a report on Thursday accusing the Chinese government of expanding efforts to control information, disseminate propaganda and disinformation that promotes "digital authoritarianism" in China and around the world.
"President Xi has significantly expanded PRC efforts to shape the global information environment," the report says, alleging that China spends billions of dollars a year on foreign information manipulation. Xi has "pressed PRC state media to strengthen their propaganda efforts and tailor "precise communication methods" to influence foreign audiences globally.
The report from the Global Engagement Center, which combats foreign propaganda and disinformation, warns China has the "potential to reshape the global information environment." It underlines US concerns about China not just as its main military competitor but as a key rival in the battle over ideas and disinformation globally.
"Beijing would develop a surgical capability to shape the information particular groups and even individuals consume. And the international information landscape would feature significant gaps and inherent pro-PRC biases," the almost 60-page report concludes.
"What we've learned is that there is a dark side to globalization, and if we don't allow this information manipulation to be stopped, there's going to be a slow steady destruction of democratic values, and the secure world of rules and rights," said Special Envoy and Coordinator of the Global Engagement Center James Rubin at a press briefing on Thursday.
Chinese Embassy spokesperson Liu Pengyu said he could not currently comment on the report's details but claimed in a lengthy statement it was "spreading disinformation."
"A quick look at its summary is enough to know what it is about: heightening ideological confrontation, spreading disinformation, and smearing China's domestic and foreign policies," he said. "Written with a Cold-War mentality, the report is just another tool to keep China down and buttress American hegemony."
The Chinese efforts are both overt and covert and the promotion of its control tactics have a particular focus on Asia, Africa and Latin America, the report says while detailing several examples and their effects.
According to the report, as of late 2020 the owner of the massively popular social media app TikTok, ByteDance, "maintained a regularly updated internal list identifying people who were likely blocked or restricted from all ByteDance platforms, including TikTok, for reasons such as advocating for Uyghur independence."
"ByteDance directed that specific individuals be added to this list if they were deemed to pose a public sentiment risk, likely to prevent criticism of the PRC government from spreading on ByteDance-owned platforms," it adds.
In an East African country, the Chinese government struck an agreement with a local newspaper "and the newspaper agreed that the [PRC-] paid articles would not have a direct connection to the PRC." In Lithuania, phones made by PRC company Xiaomi were pre-programmed to remotely censor around 450 phrases used by users, including "Free Tibet" and "democracy movement." In 2021, 24% of European smartphones were Xiaomi.
"Between 1997 and 2022, Beijing initiated cyberattacks against and threatened the families of more than 5,500 overseas Uyghurs," the GEC report says, citing a study from the Woodrow Wilson Center. "Governments mainly across Asia, the Middle East, and North Africa detained 1,150 Uyghurs and returned 424 to the PRC, according to the Woodrow Wilson Center"
The PRC has also ratcheted up cooperation with Russia to spread disinformation about Ukraine, the report says, and Beijing routinely echoes the Kremlin's claims like its argument it is "de-nazifying" Ukraine.
The report attempts to conclude on a hopeful note, saying that Bejing's efforts "have encountered major setbacks" in democratic countries. But if the PRC's vast operations are not countered, it finishes, China "will encounter less resistance to reshaping the international order to the detriment of individual liberties and national sovereignty around the world."
"We don't want to see an Orwellian mix of fact and fiction in our world that will destroy the secure world of rules and rights that the United States and much of the world relies upon," said Rubin.
This story has been updated with comment from the Chinese Embassy in the US.