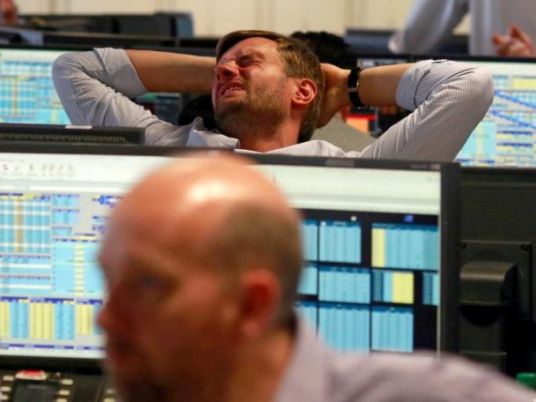 A US judge has rejected Deutsche Bank AG's bid to dismiss a lawsuit claiming it delayed foreign exchange trades to get a "last look" at how prices were moving, enabling the German bank to extract more profit at customers' expense.
In a decision made public on Tuesday, US District Judge Lorna Schofield in Manhattan said investors led by Axiom Investment Advisors LLC may pursue breach of contract claims over trades on Deutsche Bank's "Autobahn" platform and on multi-dealer electronic communications networks, or ECNs.
The decision came almost a year after Barclays Plc agreed to pay $50 million to settle a similar lawsuit by Axiom over the British bank's own trading platform.
Both banks are among many that have been sued or accused by regulators of rigging prices within the roughly $5.3-trillion-a-day foreign exchange market.
Deutsche Bank spokesperson Troy Gravitt declined to comment.
Axiom alleged that starting in 2003, Deutsche Bank arranged for algorithms used by Autobahn and other ECNs to delay trade processing by at least several tenths of a second.
The New York-based firm said this enabled Deutsche Bank to reject trades whose terms it disliked, or to change the prices, costing investors millions of dollars.
In her decision, Schofield said Autobahn's terms of service were ambiguous as to whether a binding agreement to trade arose when a customer's trade instruction was executed, permitting Deutsche Bank a last look, or received from the matching algorithm, not permitting a last look.
She also said the service agreements for other ECNs could not be considered in deciding the motion to dismiss because they were made between Deutsche Bank and the ECN operators, and there was no evidence that Axiom agreed to their terms.
The judge also said Axiom can pursue an unjust enrichment claim, but dismissed claims under New York consumer protection laws because currency trading was "not consumer-oriented conduct."
George Zelcs, a lawyer for Axiom, in an email said the decision allows his client to keep pursuing "last look" claims on behalf of other investors, ahead of a possible trial.
The case is Axiom Investment Advisors LLC v. Deutsche Bank AG, U.S. District Court, Southern District of New York, No. 15-09945.
Reporting by Jonathan Stempel in New York; Editing by Bernard Orr; Reuters