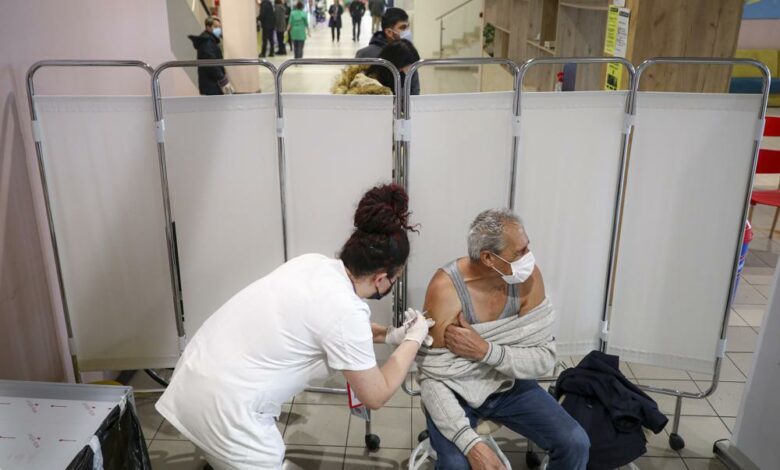 Reports from New York, Boston and Chicago confirm that the vast majority of Omicron patients who need intensive care are not vaccinated or otherwise have very weak immune systems, said the spokesperson for Egypt's Ministry of Health and Population Hossam Abdel Ghaffar.

Those vaccinated only experienced mild symptoms of the new strain, he added.
US pharmaceutical company Pfizer confirmed that it was working on new vaccines to address the Omicron strain, and other new mutations that could appear in the near future.

Pfizer previously signed three deals to expand the use of (mRNA) technology on which the vaccine against the virus relied, in addition to an agreement worth US$1.35 billion.
As the CEO of Pfizer said, they are not yet sure of the need for a fourth booster dose against the coronavirus virus, according to Al-Arabiya.
The pharmaceutical giant had previously looked to boost the development of vaccines and mRNA-based therapies, after it led global efforts to develop a shot against the pandemic.
It stated that it will pay $ 300 million, in advance, to conduct research on three new treatment goals outside the current treatment program, which the company seeks to achieve.
Pfizer undertook development and organizational activities for its goals.
Pfizer is also collaborating with Codex DNA Inc (DNAY.O) for an undisclosed amount to benefit from biotech technology, which could enable more efficient development of mRNA-based vaccines, therapies and other biopharmaceutical products.