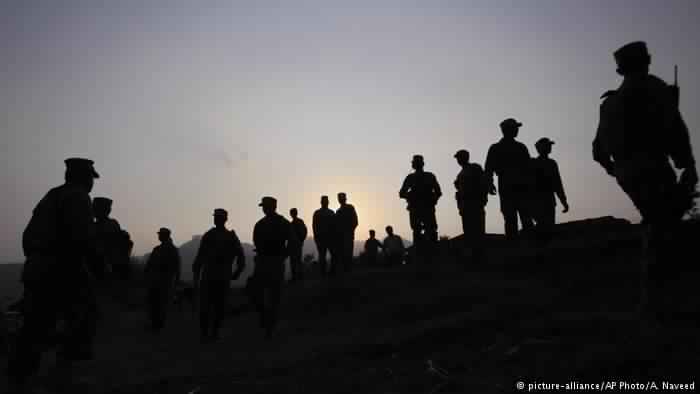 The US State Department on Thursday announced the White House's decision to suspend security assistance to Pakistan worth significantly more than the $255 million (€211 million) in military aid given to Pakistan to purchase American military equipment.
State Department spokeswoman Heather Nauert said the decision signaled growing frustration in the White House over Pakistan's failure to target terrorist networks attacking US troops stationed in Afghanistan.
"Today we can confirm that we are suspending security assistance to Pakistan at this time," said Nauert. "Until the Pakistani government takes decisive action against the Afghan Taliban and the Haqqani group – we consider them to be destabilizing the region and also targeting US personnel – the United States will suspend that type of security assistance to Pakistan."
However, Nauert said US authorities were still in the process of determining to what extent additional funds will be suspended, with Defense Secretary James Mattis later saying the new policy on military assistance was "still being formulated."
'Safe haven' for terrorists
The decision comes after US President Donald Trump accused Pakistan of not doing enough to combat terrorism in the country.
"The United States has foolishly given Pakistan more than 33 billion dollars in aid over the last 15 years, and they have given us nothing but lies and deceit, thinking of our leaders as fools," Trump said in a tweet on January 1. "They give safe haven to the terrorists we hunt in Afghanistan, with little help. No more!"
This is not the first time the US government has targeted Pakistan. In August, Trump singled out Pakistan, saying the country continues to pose a problem to US security interests in neighboring Afghanistan. In July, a congressional report listed Pakistan as one of the countries providing "safe havens" to terrorists.
Anger in Pakistan
Trump's allegations prompted anger in Pakistan, with thousands taking to the streets to voice their opposition to the US president's statement.
Pakistan on Tuesday summoned the US ambassador in Islamabad to formally protest the statement. Pakistani Foreign Minister Khawaja Asif said his country had done enough "so Trump's 'no more' does not hold any importance."
The latest spat between the US and Pakistan comes in the wake of a US drone strike that killed an Afghan Taliban leader on Pakistani soil in December, a move that prompted a furious response from Islamabad.