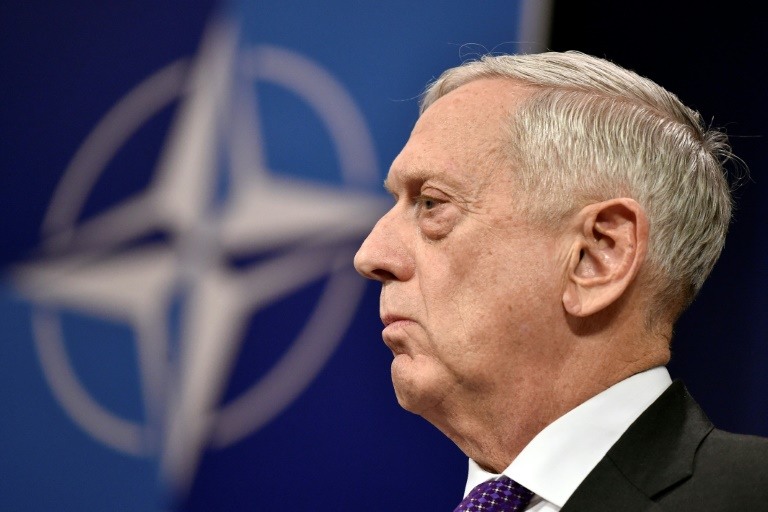 US Defense Secretary Jim Mattis on Saturday vowed to investigate an attack involving Russian citizens on American-allied forces in Syria but stopped short of accusing Moscow of orchestrating the assault.
Russia has acknowledged that five of its citizens were killed in a US-led coalition bombing in the eastern Deir Ezzor province after they were part of a group of pro-regime combatants which led an attack on positions held by the Syrian Democratic Forces.
"I understand that the Russian government now is saying that some of their not-military forces, contractors, were involved in that still unexplained attack," Mattis said while flying back to Washington after a weeklong tour of Europe, adding that Russian officers the US coordinated with were "apparently" unaware.
"But they took directions from someone. Was it local directions? Was it from external sources? Don't ask me, I don't know. But I doubt that 250 to 300 people, all just excited on their individual self, suddenly crossed the river in enemy territory, started shelling a location and maneuvering tanks against it.
"So, whatever happened, we'll try to figure it out. We'll work with obviously anyone who can answer that question."
At the time of the attack on February 7, the Russian defense ministry insisted it had no servicemen in the eastern province of Syria.
However, many Russian citizens are fighting in Syria as mercenaries working for a private military company called Wagner according to numerous reports.
Mercenaries not directly affiliated with the Russian military may be convenient for Moscow's interests in Syria while assuring deniability of government involvement.