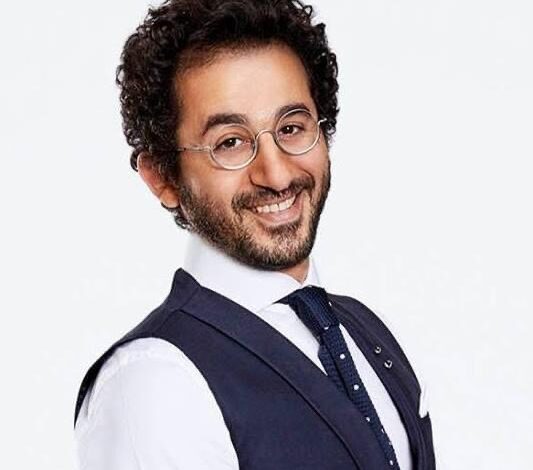 Scriptwriter Haytham Dabour announced that the release of his movie "Wahed Tani" (Someone Else) starring Ahmed Helmy, is scheduled for Eid al-Fitr.
He published the poster of the new film on which Helmy appears solo and wrapped in plastic.
Dabour wrote that the film will start screening in cinemas on the eve of Eid al-Fitr.
"Wahed Tani" is starring Helmy, Ruby, Sayed Ragab, Amr Abdel Gelil, Nisreen Amin, Ahmed Malik, Nour Ehab, and other artists, written by Dabour and directed by Mohamed Shaker Khudair.
The story revolves around an employee working in the prisons' authority who conducts interviews with prisoners, writes reports on their psychological conditions, and while carrying out his duties, he meets a friend he knew and who became a well-known businessman.
Helmy last presented "Khayal Maata" (Scarecrow) in 2019 alongside a large number of stars, including Menna Shalaby, Khaled al-Sawy, late actor Hassan Hosny, Bayoumy Fouad, and others. It was written by Abdel Rahim Kamal and directed by Khaled Marei.