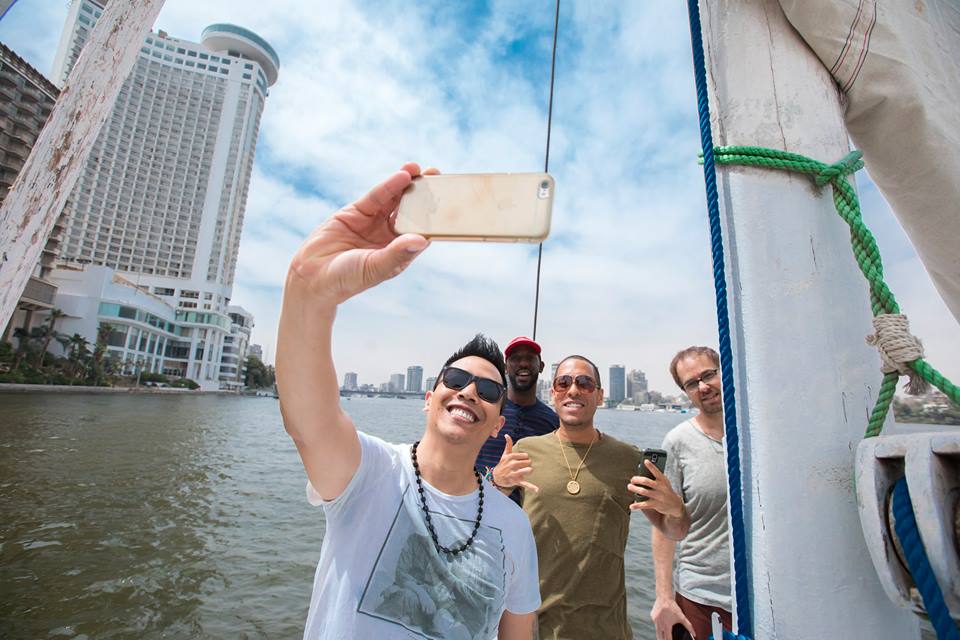 Hiphop is becoming an increasingly popular form of art in Egypt, with Egyptian hiphop bands on the rise and a greater appreciation of it. This Friday marks a rare occasion for Egypt's hiphop heads as American hiphop group Dangerflow will perform at Azhar Park.
The band is currently collaborating with Egyptian artists Ahmed Shiba, Tarek al-Sheikh, el-Sawarikh and Mai Abdel Aziz to produce a new form of dance connecting hiphop with Egyptian music and dance, talk about a dance revolution!
During their stay in Egypt, which continues until April 20, Dangerflow will also be visiting the city of Alexandria for what promises to be another memorable concert.
Dangerflow's visit to Egypt aims to enhance cooperation between American and Egyptian musicians. On April 4, the US Embassy in Cairo tweeted about the band's concert, calling on Egyptians to get their tickets. "Get your tickets NOW for HAKAWATYA2018 featuring hiphop artists DANGERFLOW and Egyptian Mahraganat stars Ahmed Sheba and el-Sawarikh," the embassy encouraged.
The group is known for their music style and messages in their songs. Since their debut album 'Win, Lose or Die', the band always focused on promoting inspirational messages in their tracks.
The band gained prominence when they were chosen as American Music Abroad (AMA) ambassadors to represent their country around the world. Their tour has so far included seven countries, with their concerts mainly targeting college students.
https://www.facebook.com/USEmbassyCairo/videos/10160388940445158/