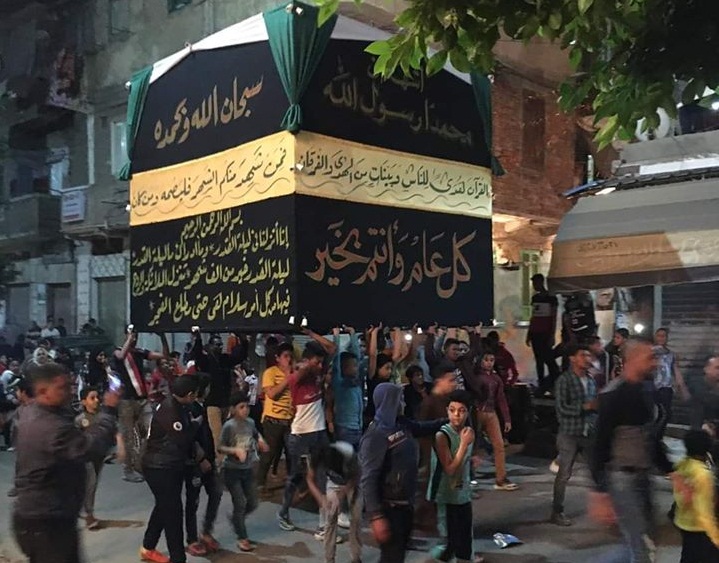 Crowds gathered in Alexandria's Muharram Bey to organize a march on Thursday to celebrate Ramadan, a tradition spanning decades, violating the curfew imposed to limit the coronavirus outbreak.
Images and recordings of the march spread across social media to negative reaction, and eventually the Public Prosecution was informed.
https://www.youtube.com/watch?v=VupjlsgSzDs&feature=emb_title
The march began from Sami al-Baroudi Street and the surrounding area at about eight pm. In videos shared across social media, members of the crowd can be heard chanting "God is great … there is no corona."
Officers from the Muharram Bek Police Department arrested several organizers of the march for breaching curfew.
Alexandria resident Hani Badr explained that this march is a Alexandrian tradition dating back 60 years to welcome Ramadan.
Dozens of people in Alexandria Governorate's Sidi Bishr neighborhood gathered last month for a march in which they prayed to God to prevent the spread of coronavirus (COVID-19), despite warnings about the importance of social distancing to limit the spread of the highly contagious virus.
Egypt's Dar al-Iftaa has warned on its official Facebook page against street gatherings, saying: "Any call to gather citizens now in the streets or anywhere under any slogan or pretext is malicious and violates Islamic law."
Egypt announced on Friday 201 new coronavirus cases and seven additional deaths, bringing the total number of cases confirmed so far in the country to 4,092.
294 people have died from the virus in Egypt.
Egypt's government has shut down schools, suspended flights and imposed nationwide curfew to control the outspread of coronavirus.
The government also suspended Friday prayers and congregational prayers in mosques nationwide on March 21 and churches were closed across the country as well.