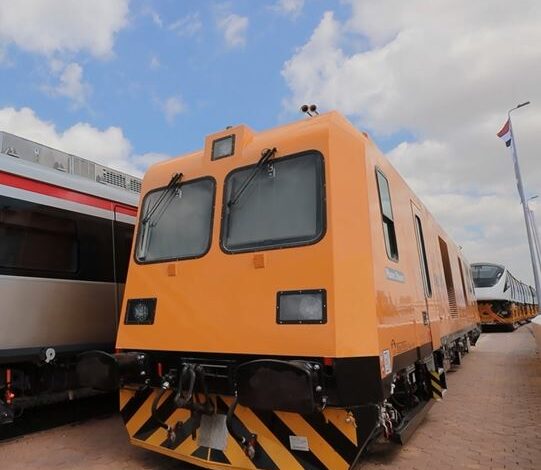 The Egyptian Transport Ministry uploaded a video on Tuesday showing a machine from Austria made to check on tracks and provide a report on the technical condition of the entire rails.
 Facts about the new machine:
The railway inspection machine is one of the latest models of machines specialized in measuring the engineering condition of railways.
The railway inspection machine enters the Egyptian railways for the first time in its history.
The machine uses ultrasound technology to check all components of the system.
It checks on the rails automatically.
The machine performs all measurements of railways and branches.
It analyzes all the data resulting from this examination.
The machine identifies defects and fixes them before the trains run.
It determines the required renewals on a sound scientific basis.
It ensures that safety requirements are met on the lines before the trains run.
It will help reduce the accidents of trains falling off the tracks and derailments.
In August 2018, Egypt signed a supply and maintenance contract with Austria's Plasser & Theurer Company to provide Egypt with a Track Recording Car EM100U to measure and analyze defects in Egypt's railway system and upgrade it. The machine works with an ultrasonic system.
The Egyptian National Railway Authority (ENR) said that contracting modern machines to inspect the railways will increase all safety factors in operating the trains.
The authority confirmed that the presence of a surface inspection machine for railway safety for the first time in the Transport Ministry made it possible to inspect all railways within one month, without the need for a prolonged time and many workers.