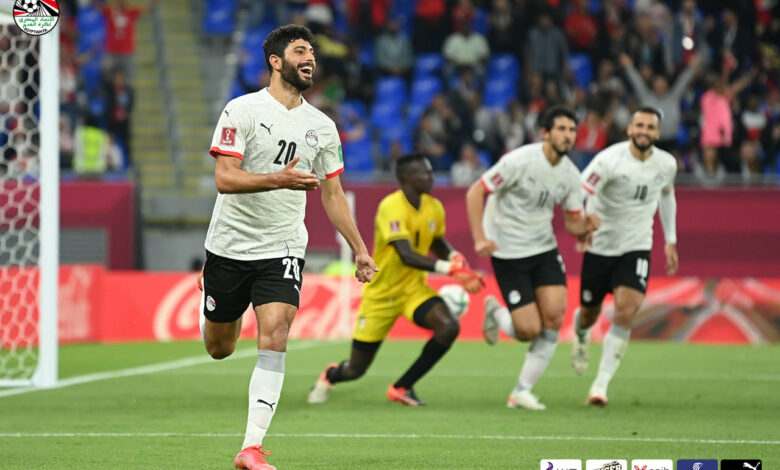 Egypt's first football team achieved a big victory over its Sudanese counterpart with five clean goals on Saturday evening in the second round of the group stage of the Arab Cup Qatar 2021.
Egypt's goals were scored by Ahmed Refaat in the 4th minute, Ahmed Sayed Zizo at the 13th minute, Mahmoud Hamdi Al-Wensh, at 31, Hussein Faisal, at 57, and Mohamed Sherif in the 77th minute, ending the match with a 5-0 victory for Egypt.
The Egyptian national team made a strong show as the best from the beginning and is able to increase the score even more after controlling the course of match and dominating throughout its two halves.
The players of the Sudanese team played defensive roles only and posed little threat to the Egyptian goalkeeper despite some ineffective attempts.
The Sudan team was also affected by the red cards to its players, Yasser Mohamed and Faris Abdullah.
With this victory, Egypt raised its score to six points equal with Algeria – the same number of goals scored and received.
The Egyptian team will face Algeria in the quarter final on Tuesday at nine pm Cairo time, and the winner will lead the group standings and face the second of the third group.