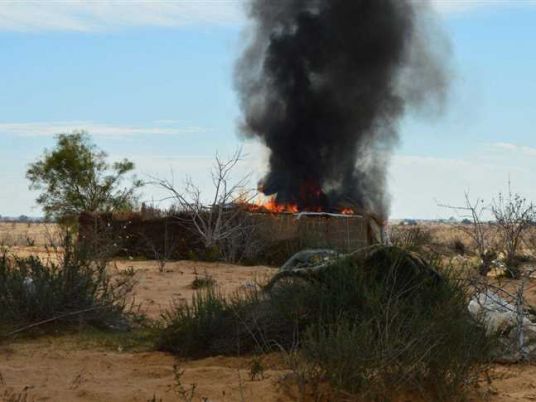 https://www.facebook.com/EgyArmySpox/videos/1158932220904425/
Egyptian armed forces killed 24 terrorists and injured one during a clash with Islamic militants, who attempted to attack a security checkpoint in the al-Qawades area.
Egyptian military spokesperson, Tamer al-Refaei, said in a statement on Sunday that security forces countered the failed terrorist attack on the checkpoint and destroyed two four-wheeled vehicles that belonged to the militants.
Refaei added that six army personnel were killed during the stand-off, while forces combed the area for more terrorists.
the spokesperson said that armed forces will continue efforts to pursue all criminal elements by searching terrorist outposts and conducting raids, with the aim to completely annihilate militants in Sinai.
Since 2014, North Sinai has seen an increase in conflict between state security, represented in the army and police forces, and the Sinai Province—previously known as Ansar Beit el-Maqdis, who changed its name after declaring its affiliation to the Islamic State.
The group has launched several violent attacks against army and police checkpoints in North Sinai cities.
North Sinai-based state security have carried out large-scale security sweeps and military operations in response.
Edited Translation from Al-Masry Al-Youm