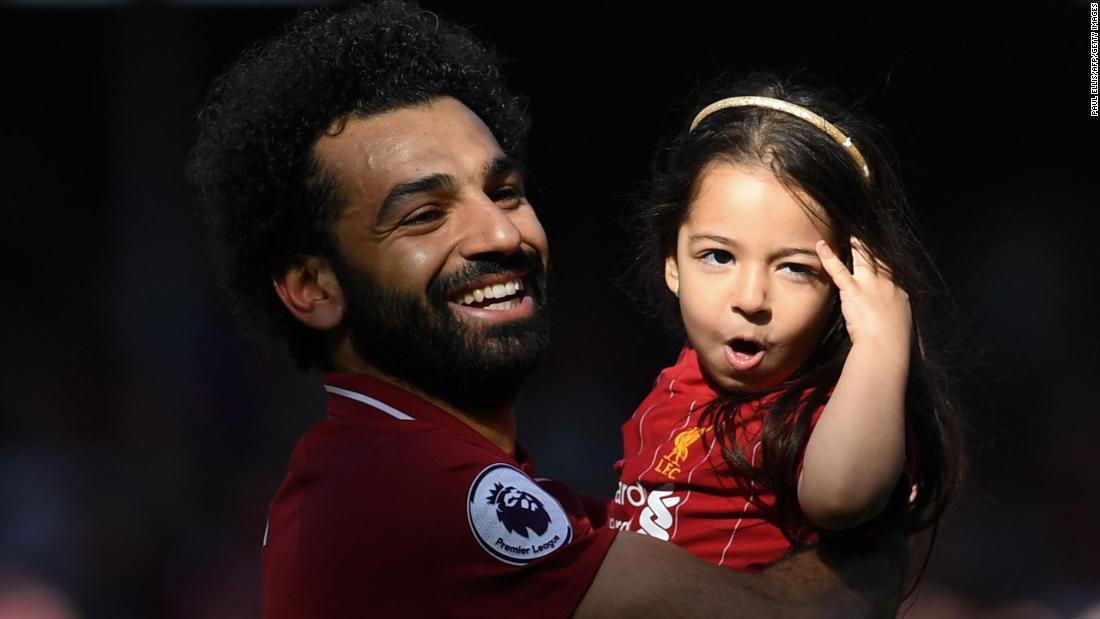 FIFA's verified Arabic account on Twitter commented on Makka Mohamed Salah's goal, calling it "the goal of the season."
FIFA also posted Makka's sensational video, which went viral in no time. In the video, the young girl joyfully dribbles the ball in front of the Kop at Anfield until she hits the net, met with uproarious cheers from the crowd in the stadium. She stole the show with her goal, prompting social media users and sports websites to post her video with numerous comments.
Salah posted a photo on his social media accounts featuring himself enthusiastically showing his daughter the Golden Boot trophy. He commented, "Yes, I know we have one at home. This is a new one."
This season's high-scorer Salah won the Golden Boot award with 22 goals. This is his second win in consecutive seasons.