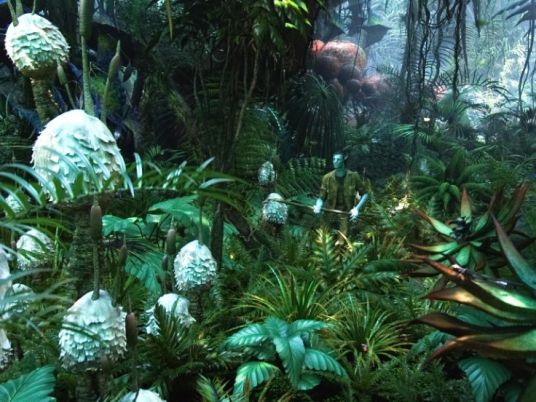 The trailer for the long-awaited sequel to Jame's Cameron's sci-fi blockbuster Avatar (2009) has been released, showing a new threat to the alien world of Pandora.
The second part of the film begins when marine Jake Sully lives with his new family that has formed on the planet Pandora. Once a familiar threat returns to finish what he started earlier, Jake must work with Niriti and the Navi race army to protect their planet.
The first clips of the trailer for the second part of Avatar impressed viewers at the "Cinema Con" event, dedicated to movie theater owners in the US.
Cameron presented a teaser video for the film at the event in Las Vegas, dubbed "The Way of Water".
The film will be shown in 3D and attendees will receive special glasses to wear before the show.
Much has happened since President-elect Barack Obama in 2009 called "Avatar" a "fantastic cinematic bash" during his first holiday message with his wife, Michelle Obama.
His mention of Avatar – the highest-grossing movie of all time – came during a culturally appropriate public address, as Obama was talking about the impact of American culture and how it extricates the world from any ideological attack.
Avatar was shown for the first time on cinemas on December 18, 2009, and achieved a record in the history of cinema, amounting to 2.7 billion dollars, and was nominated for nine Oscars – winning three of them for Best Screenplay, Best Art Direction, and Best Visual Effects.
Edited translation from Al-Masry Al-Youm