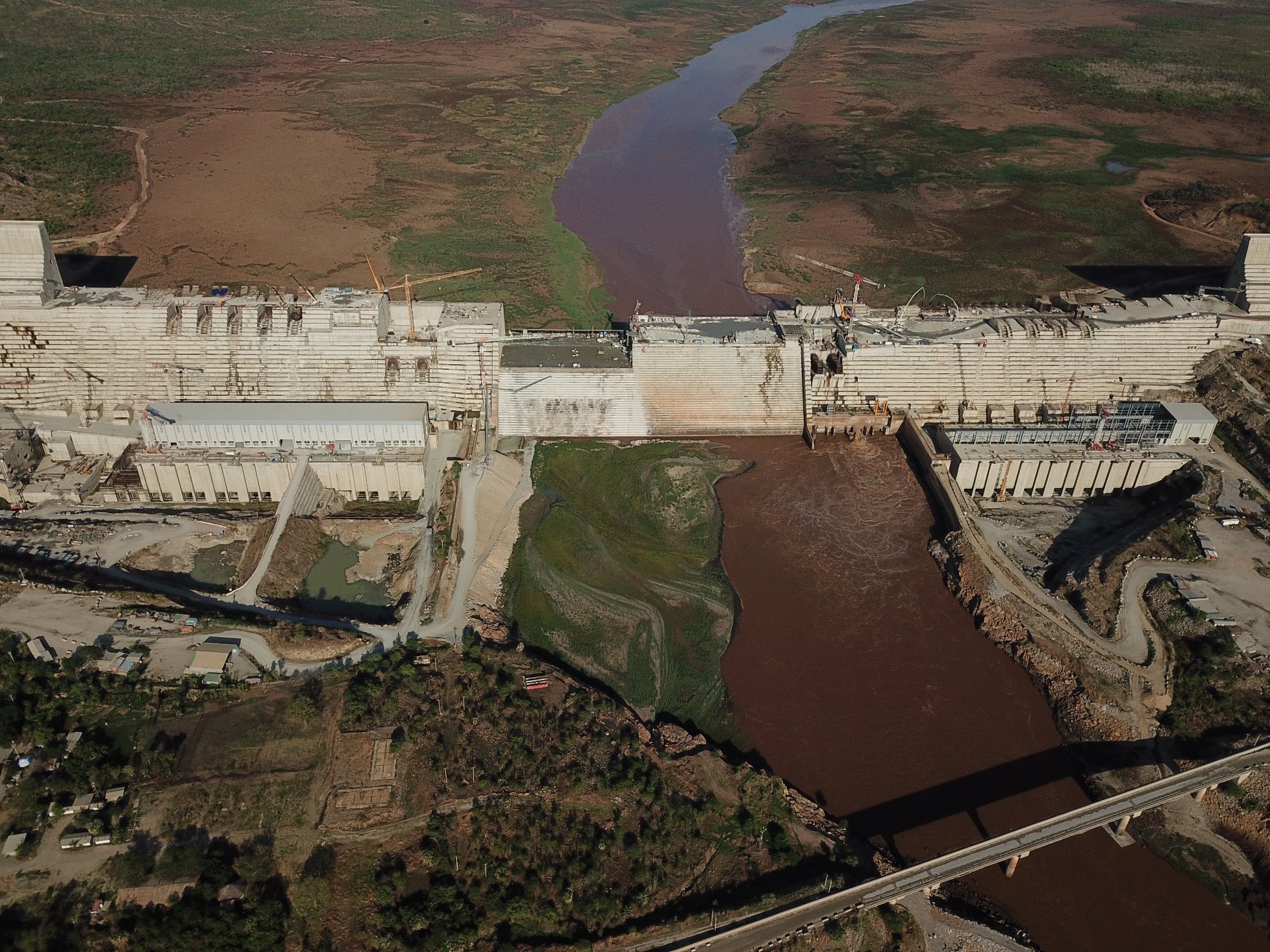 The head of the US Central command Kenneth McKenzie has stepped into the dispute over the Grand Ethiopian Renaissance Dam (GERD) between Egypt, Sudan and Ethiopia, warning that it is a matter that poses great concern to US interests.
"The GERD is very concerning to us. We recognize the unique importance of the Nile to Egypt not only culturally but also for water supply and for the general economy over all," McKenzie said in a televised interview on Friday.
"I think Egypt is actually exercising enormous statesmanlike restraint as it tries to find a political, diplomatic solution to this problem," he added, stressing that "Egypt is showing real leadership in this area."
"It is a genuine problem and we are going to continue to work to find a solution to it, that would be acceptable to Egypt and everyone else involved as well."
Former US president Donald Trump has sponsored talks between Egypt, Sudan and Ethiopian over GERD during 2019 and 2020. The three sides reached an agreement and Egypt signed but Ethiopia held back. Egypt accused Ethiopia of failing Washington agreement on the dam.
Trump has defended Egypt's right to the Nile water, demanding that Ethiopia stop its intransigence in the GERD negotiations.
The Arab League Council held an extraordinary meeting on Tuesday in Doha over GERD, and the league called on the UN Security Council to meet on GERD.
The Arab foreign ministers affirmed that "the water security of Sudan and Egypt is an integral part of the Arab national security," and expressed their rejection of "any action or measure that prejudices their rights in the Nile waters."
The ministers called on Ethiopia to refrain from taking any unilateral measures that might harm the water interests of Egypt and Sudan, including refraining from filling the reservoir of the dam before reaching an agreement.
Egyptian Foreign Minister Sameh Shoukry sent a message last week to the President of the UN Security Council, where he explained developments in the situation and called on the council's responsibility in accordance with the United Nations Charter to maintain international peace and security.
Egypt and Sudan say they want a legally binding agreement on filling and operating the GERD, while Ethiopia is trying to evade a binding agreement.
The construction of the dam, which began in 2011, is considered to be one of Egypt's most serious water issues.
Egypt, which relies considerably on freshwater from the Nile, has voiced fears that the GERD would negatively impact the country's water supply, and has insisted that measures be put in place to protect downstream countries in case of drought during the dam's filling process.
Ethiopia, on the other hand, has stressed the importance of the project to bolster its economy, where more than half of the population currently lives without access to electricity.