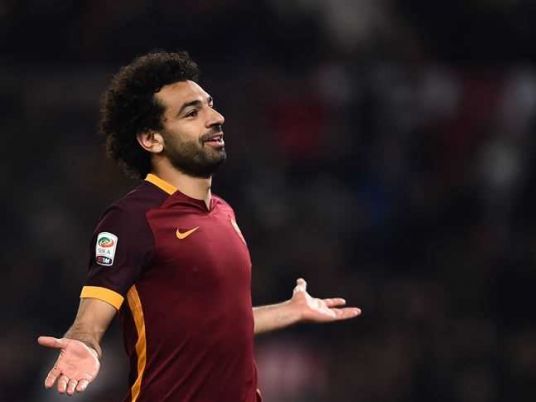 Discussing Salah's destiny with Liverpool in an interview with CNN, former Egyptian footballer Ahmed Hossam Hussein Abdelhamid, publicly known as Mido, stated that if Egyptian legend Mohamed Salah scores at least 25 goals this season, either Real Madrid or Barcelona will hunt him.
He seemed quite sure that the two prestigious clubs have been and will continue monitoring Salah's performance. Such prestigious clubs never make decisions based on one good game.
Tracking new candidates for such massive clubs, The Guardian drew an analysis to show that a traceable pattern, operating for almost ten years, is current among prominent European clubs. When a Premier League attacker maintains his success for several running seasons, he becomes a desirable target.
"It will be very difficult for Liverpool to keep him,"  Hossam said.
Salah renewed his contract with Liverpool last year, signing a new long-term deal to play for the red club until 2023.
Although Salah is loved and honored by Liverpool, the prospect of his signing for a club like Real Madrid or Barcelona will spark excitement in many fans.
Mido praised Salah's history in the western clubs and referred to many of his international accomplishments. He considers him the greatest Egyptian player, emphasizing how much he has done for his country and his clubs.
Referring to Salah's performances of last season, Mido added that there is a lot of expectation from fans that Salah will repeat such excellence. Salah is under pressure, he said, affirming that he is still carrying out expert-level performances. Salah has scored 17 goals so far this season, including seven goals throughout his last six appearances. Liverpool's manager Jürgen Klopp has denied pressuring Salah following these recent performances.
Mido is currently a television presenter and Technical Manager for Al-Wahda Saudi Club. He is the former manager of Zamalek Club, Wadi Degla, and Ismaily. Mido is a prominent former footballer who played striker for Egypt's Zamalek Club in 1999. He then moved to Gent of Belgium in 2000, where he won the Belgian Ebony Shoe.
During his record-breaking haul of the 2017-2018 season, Salah scored 32 goals, winning the Golden Boot and the PFA Player of the Year award. He recently reached a milestone in his career history, recording 64 goals during 89 matches since he joined Liverpool.