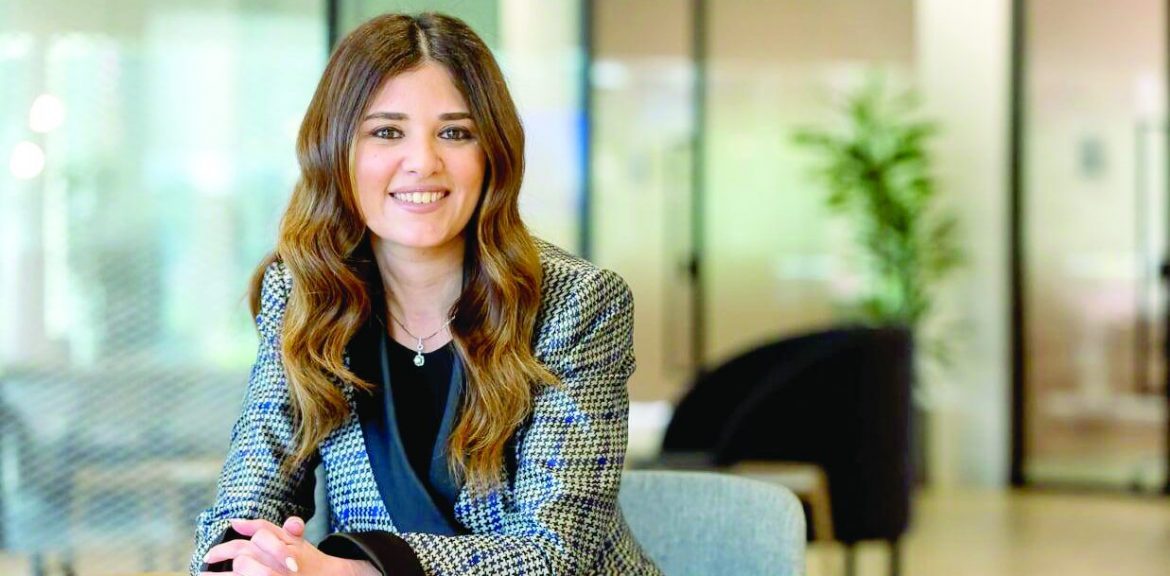 Mirna Arif has achieved new ground by becoming the first woman in Egypt to head Microsoft Egypt.
Long career
Arif began her career 19 years ago, first working with multinational organizations through public sectors in the Middle East, Africa and Europe, where she gradually climbed her way up to become the General Manager of Microsoft Egypt.
Upon graduating from the Faculty of Computer Science at the American University in Cairo (AUC) in 2002, Arif caught the interest of several leading international companies in several fields.
From 2002 to 2014, Arif then spent the first 12 years of her career at the global oil services company Schlumberger. She held several leadership positions there, including as Marketing Director and the official of strategies for the software and marine sectors for the company in London.
Government positions and heavy assignments
Arif has also been tasked with several heavy positions, such as working as an assistant to the Minister of Petroleum and Mineral Resources in 2015.
She later became Regional Director for Digital Transformation at GE Oil & Gas in July 2017, where she took charge of promoting digital transformation strategies for oil and gas customers in North Africa and Turkey.
One year to win Microsoft's trust
All it took was one year for Arif, who holds a master's degree in business administration (MBA), marketing and operations from the AUC and a bachelor's in computer science from the same university, to win Microsoft's trust after joining up with the company in March 2019.
Celebrate the role, not the position
Arif celebrates her role in Microsoft Egypt as it qualifies her to promote Egypt's digital transformation in accordance with the sustainable development goals stipulated in the 2030 Strategy, stressing that she desires effective roles that qualify her for this.
She also added her belief in Egypt's qualifications to lead in this field by building and investing in human cadres.
Every strong woman is an inspiration
Arif credits her inspiration as coming from all strong and successful women – no matter how simple their role seems.
To Arif, any woman seeking to further the future of her children is a role-model to be followed.
Motherhood is not a burden
Arif does not regard motherhood as a burden and credits her two children – Maya, 15, and Ahmed, 12 – as a constant source of the energy she needs to keep her career going.
A woman's innate intelligence
Regarding her ability to balance between family and professional life, Arif says she believes women have an innate intelligence that helps them achieve this.
When the situation calls for it, she will give more of her time to work, and when her family needs them she says she gives them the time they need.
A woman is pushed to play all the roles at the same time to the fullest, Arif says.
Responsibilities and societal vision
Arif's career and her role in caring for her two children do not prevent her from playing her societal role.
Rather, she has placed great importance in her role as a member of the Board of Trustees of the "Ebhar Misr" society, the first digital platform seeking to discover talented people in the fields of science, arts, and technology across Egyptian schools and universities.
Technology and women's empowerment
Arif believes that technology plays an effective role in empowering Egyptian women, especially those in the countryside and regions, as technology can bring the balance between what society imposes on women and their right to fair representation in working life by granting them job opportunities from home through various technological platforms.
Challenges and success opportunities
Arif asserts that the journey to success is not easy. It requires a mind open to learning from others, and constant determination and perseverance.
She summarizes her life philosophy in one sentence: "There are opportunities for success wherever there are challenges."