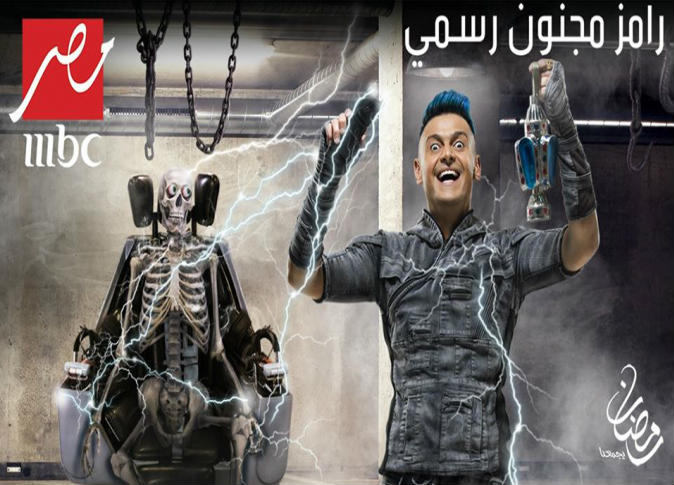 The President of the Zamalek Sporting Club, member of Egypt's House of Representatives and lawyer Mortada Mansour filed a lawsuit with the Public Prosecution office's on Monday against Ramez Galal and his latest prank show "Ramez Magnoon Rasmy" (Ramez is Officially Crazy), demanding the program be suspended.
In his lawsuit Mansour stated that the show features gross acts of criminal violence that violate public morals and are harmful to Egyptian citizens.
https://www.facebook.com/ramezmagnonrasmi/videos/221815169268562/
He has even demanded Galal's arrest, sending an official legal notice to the Health Minister and the director of Abbasiya Mental Health psychiatric hospital stating that since Galal has admitted he is "officially crazy" and is putting people in danger, he must be sent to a mental institution.
Mansour has also issued a report to the head of the Supreme Council for Media Affairs calling for the show to be suspended.
Lawyer Ashraf Abdel-Aziz on the other hand has spoken out in support of Galal, saying that the show is purely entertainment and should be allowed to continue airing.
"The chair in the show is part of all amusement parks, and children know it more than adults and always play with it, and there are even more dangerous games than that. There are no frightening surprises or violence against children in amusement parks," Abdel-Aziz wrote on Facebook.
He added that the show is broadcast on across MBC Masr, MBC 1, MBC Iraq, MBC 5 Morocco with no calls to stop it.
"Why demand to stop it here? Because it has made record viewership!!," he concluded.
The MBC Group issued a statement on Monday assuring that all guests on Galal's latest prank show gave their approval allowing the show's episodes to air.
The statement followed criticism on social media against the show, which is being broadcast on an MBC channel package and the Video On Demand platform "Shahid".
According to the statement, the approval given by the guest stars ensures the show is being aired under a framework of mutual understanding and trust.
Galal has been presenting prank shows every Ramadan for more than seven years, and has earned wide popularity for putting his guests in risky situations. His guests often include prominent celebrities and public figures.
His pranks have been heavily criticized, however, for being dangerous and for violating his guests' privacy. Viewers have also complained about the insults contained in the show.
Regardless, millions of Egyptians enthusiastically await his show during the Iftar hour when they break their fast.