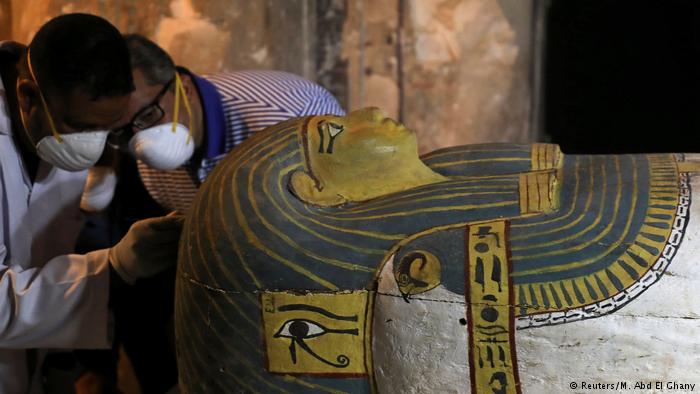 Rehearsals for a procession to transfer 22 royal mummies from the Egyptian Museum in Tahrir Square to their permanent display in the National Museum of Egyptian Civilization was carried out around the obelisk in Tahrir Square.
Practice for the rehearsal began over two weeks ago.
Sources said that work at the Egyptian Museum continues around the clock between archaeologists and inspectors, to make the necessary rehearsals, which were not limited to the vicinity of the Egyptian Museum only, but extended to Tahrir Square.
The 22 mummies, dating back to the 17th, 18th, 19th, and 20th dynasties, include 18 kings and four queens.
Among them are the mummies of King Ramses II, King Sagnin Ra, King Tuthmosis III, King Seti I, Queen Hatshepsut, Queen Merit Amon, wife of King Amenhotep I, and Queen Ahmose – Nefertari, wife of King Ahmose.
All royal mummies will be transported on 22 ancient-styled carts with the presence of horses, and war wheels with music playing.