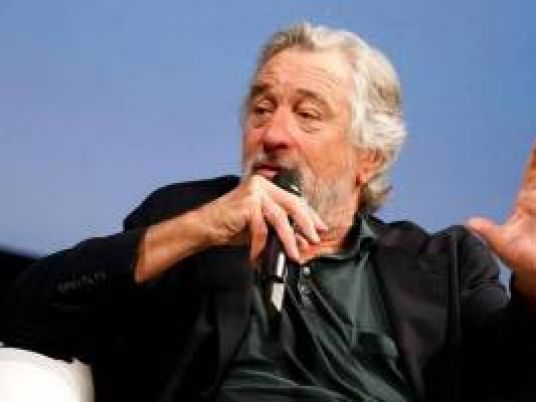 Hollywood icon Robert De Niro has issued a scathing attack on Republican presidential nominee Donald Trump, calling him a "punk" and a "dog" and saying he would like to "punch him in the face".
De Niro's comments were filmed for a celebrity campaign to encourage people to vote in the upcoming elections, but ultimately not used. The full video was aired on Fox New's "Kelly File" on Friday (October 8).
In the comments for the #VoteYourFuture campaign, De Niro says Trump is "blatantly stupid" and an "idiot".
"He's an embarrassment to this country. It makes me so angry that this country has gotten to this point that this fool, this bozo, has wound up where he has," said De Niro.
De Niro's video was recorded before news broke about Trump's controversial lewd comments about women that the New York real estate billionaire made in 2005.
"He talks how he wants to punch people in the face. Well, I'd like to punch him in the face. This is somebody that we want for president? I don't think so. What I care about is the direction of this country. And what I'm very, very worried about is that it might go in the wrong direction with someone like Donald Trump. If you care about your future vote for it," said De Niro.
Variety reported that De Niro's comments were deemed too partisan for the campaign but that the producers of his segment decided to release it to the media.
The 2005 video of Trump talking on an open microphone showed the then-reality TV star speaking openly about groping women and trying to seduce a married woman. The video was taped only months after Trump married his third wife, Melania.
The video was the latest calamity for Trump, who had hoped to revive his flagging campaign in the face of a recent drop in polls with less than a month until Election Day.