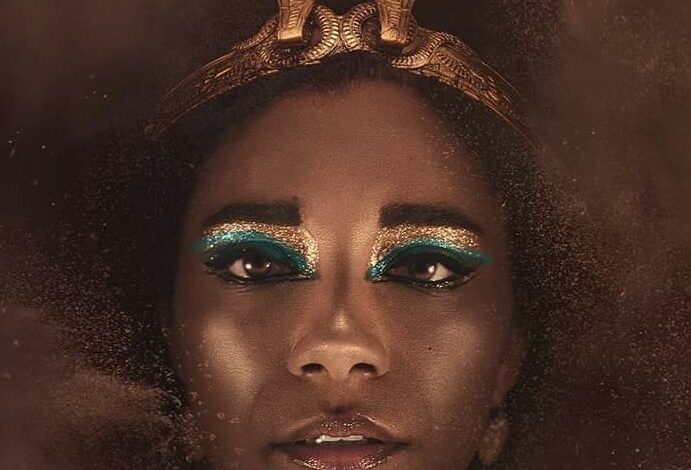 Egyptian satirist and journalist Bassem Youssef slammed Netflix's "Queen Cleopatra", calling it a falsification of history after it released the special trailer for the documentary series which revolves around the Queen Cleopatra VII, the last Ptolemaic ruler of Egypt.
Youssef said in a post on Facebook, attached to a video clip of his interview with Piers Morgan: "My interview with Piers Morgan on Cleopatra movie on Netflix. I took the opportunity to talk about the deliberate falsification of history by people like Kevin Hart, the Afrocentric movement, or by people like Steven Spielberg who claim that the Jews built the pyramids."
"I talked about how a woman like Gal Gadot, who supports the Israeli government, played the role of Cleopatra, which is a much greater insult than the color of an actress's skin."
"I also spoke about all of this with respect to the great African civilization in West Africa. In the end, we are all siblings and from this continent, but the falsification of history is a big problem."
Youssef also Tweeted: "People from West Africa and other nationalities agree with the point of view that I put forward. It is very important when we defend our point of view or our history that we do this with politeness and respect for other civilizations. It is never true that while we defend our history we insult or underestimate other ethnicities or civilizations, that is why I insisted that I speak with respect about the civilizations of West Africa, because these people are not our enemies and they will respect us when we respect their history."
"It is also important to talk about systematic falsification ongoing since the 1960's, to the extent that there are people who believe that the Jews built the pyramids, and this is historically incorrect."
"It is important that we do not get involved in a 'black and white' discussion, because this is a purely American dialogue between whites and blacks there, and we are not supposed to engage in a racist discussion."
"On the contrary, I said that it is a much greater insult that someone like Gal Gadot, a former Israeli soldier and supporter of her government's oppression of the Palestinians, plays the role of Cleopatra."
"We are not supposed to be angry for [depicting] Cleopatra as white, black, Greek, or African. We should take the dialogue to an area where people can respect you and support you, without alienating them."
One of Netflix's most disliked trailers
The "Cleopatra" documentary trailer officially has become one of Netflix's most disliked trailers, on YouTube, with more than 250,000 dislikes, which forced Netflix to close comments on the trailer, in an attempt to control the accusations brought against it of falsifying history, and preventing audience from expressing their opinions, according to Mirror newspaper's website.
Director speaks out
The documentary's director, Tina Gharavi, responded to criticisms in an article for Variety.
"Why shouldn't Cleopatra be a melanated sister? And why do some people need Cleopatra to be white? Her proximity to whiteness seems to give her value, and for some Egyptians it seems to really matter," Gharavi writes.
"With this new production, could I find the answers about Cleopatra's heritage and release her from the stranglehold that Hollywood had placed on her image?," she added.
"Perhaps, it's not just that I've directed a series that portrays Cleopatra as Black, but that I have asked Egyptians to see themselves as Africans, and they are furious at me for that. I am okay with this."
Egypt fights back
Egyptian lawyer Mahmoud al-Semary has filed a case with the Public Prosecutor to shut down the Netflix platform in Egypt, following the trailer release of "Queen Cleopatra. " A new documentary depicting the historical figure as a black woman.
The Egyptian lawyer has demanded that serious legal action be taken against those responsible for the making of the documentary. He blamed the Netflix management team for its participation in "this crime".
Former Egyptian Antiquities Minister Zahi Hawass described depicting Queen Cleopatra as a black woman as "falsifying facts", adding that "This is completely fake. Cleopatra was Greek, meaning that she was blonde, not black."
Queen Cleopatra, the last ruler of the Ptolemaic dynasty, was born in 69 BC and died in 30 BC in Alexandria.