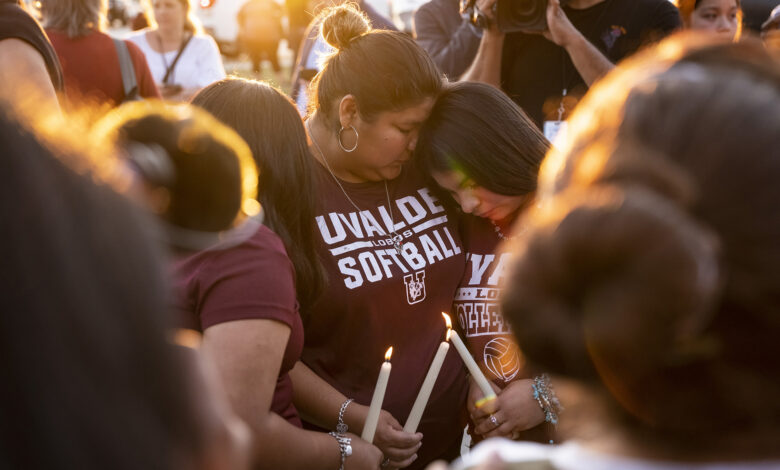 Hundreds of people gathered at a vigil Wednesday night at the Uvalde County Fairplex, a community arena, for the victims of the school shooting at Robb Elementary.
"Amazing Grace" was played during the vigil as members of the community wept and hugged.
With 21 dead and 17 others injured, the attack Tuesday was the deadliest school shooting in almost a decade and shook a nation still reeling from a mass shooting just 10 days ago.