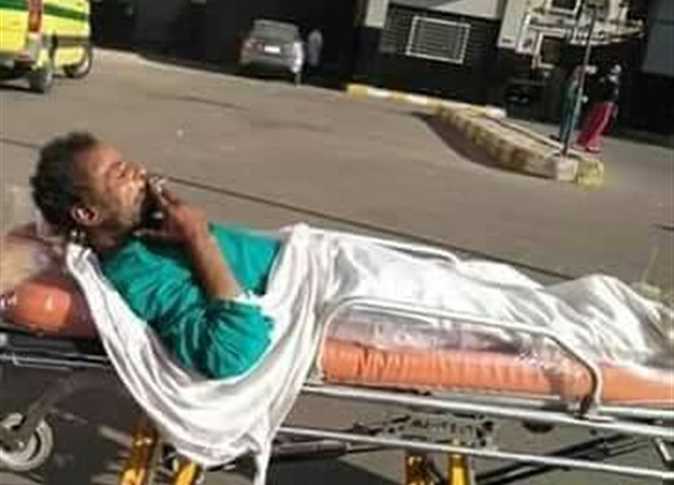 Alexandria University Hospital's officials are investigating widespread photos of a patient who was allowed to smoke a cigarette, while being moved in a trolley on hospital grounds on Wednesday.
Ahmed Osman, the dean of the Faculty of Medicine, prompted the investigation, calling the breach of hospital smoking rules "unacceptable".
Meanwhile, the photos prompted responses of both laughter and disapproval among Facebook users.
As none of the staff prevented the man from smoking, Osman ordered Chief of the University Hospitals Sector Wael Nabil to identify the involved physicians.
He asserted that they would face "severe penalties".
The patient was being transferred from the emergency department in Alexandria University Hospital to al-Nariman University Hospital in al-Hadra.
In 2015, the World Health Organization reported that Egypt was "one of 15 countries worldwide with a heavy burden of tobacco-related ill health…40.5% of men, 0.3% of women, and 20.3% of Egypt's population overall are daily tobacco smokers."
Due to this, the Tobacco Atlas site claims that "every year, more than 61200 of [Egypt's] people are killed by tobacco-caused disease".
Yet, the website acknowledges measures taken to ban smoking in hospitals, universities, public transport, and other public places.
Edited translation from al-Masry al-Youm.