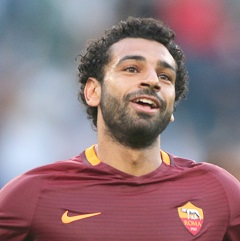 The Egyptian phone carrier Vodafone announced that it will give their customers 11 free minutes for every goal Egyptian football star and Liverpool winder Mohamed Salah scores.
After Salah agreed to become Vodafone's official ambassador, the company declared that if their customers are interested to get free minutes from Salah's goals, they have to subscribe for the 'Mo Salah World' bundle, which will award them 11 free minutes every time he hits a goal. They picked the number 11 because of the number on his t-shirt.
Since the company has around 43 million active customers in the country, it means it will pay at least US$140 million each time Salah scores.
Mo Salah has been crowned the top scorer in Europe's top five leagues for the 2017/2018 season after his first super hat-trick last Saturday against British team Watford, granting Liverpool a 5-0 win in the 31st round of the Premier League, which led him to overtake football legend Lionel Messi with a four goal difference (28-24).
Salah moreover is expected to win the prestigious European Golden Shoe for this season.
Salah's other achievements include BBC's African Player of the Year title in 2017, Best African Player in February (2018) title by France Football and becoming the fourth African player to score more than 20 goals in one season of the English Premier League (EPL).