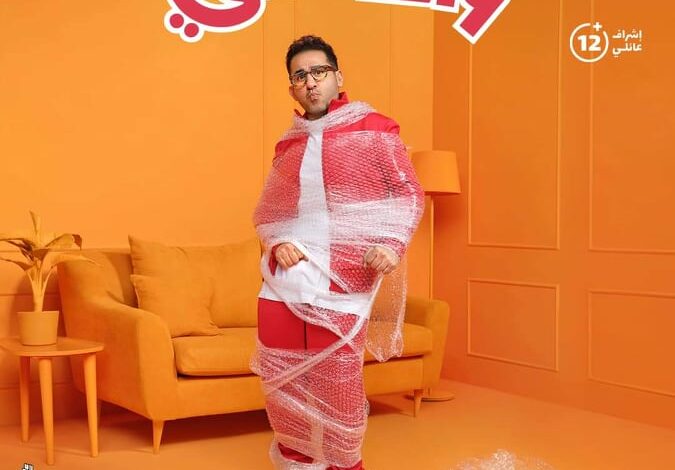 "Wahed Tani" (Someone Else) movie, currently screening in Egypt, for actor Ahmed Helmy will be released in US theaters on Friday, May 13, as well as in a number of foreign and Arab countries, including the UK, Canada, Australia, Qatar, UAE, Saudi Arabia Oman, Kuwait, Bahrain, Iraq, Syria, Jordan, Lebanon, Palestine, Tunisia, Algeria, Morocco, Djibouti, and Sudan.
"Wahed Tani" was released in Egyptian theaters on Sunday May 1, ahead of the Eid al-Fitr holiday, and achieved great success.
It topped the box office of the Eid Al-Fitr movie season recording LE32 million in revenues in the first week of screening.
The film stars Ahmed Helmy, Ruby, Nisreen Amin, Amr Abdel Gelil, Sayed Ragab, Ahmed Malik, Nour Ehab and others.
A number of guests of honor appear in the film including including Amr Wahba.
"Wahed Tani" is written by Haitham Dabour and is directed by Mohamed Shaker Khudair, and produced by Synergy Films, Magic Bean, Misr International Films and Oscar Group.
The film brings Helmy back to the cinema after three years of absence.
The story of the film revolves around an employee who works as a social worker in the Prisons Authority, where he interviews the prisoners and writes reports on their psychological condition.
In prison, he meets one of his old classmates and discovers that he has become a successful businessman.
After his release, the old classmate invites Helmy to a party that gathers their old colleagues.
Helmy then discovers that he failed miserably in life compared to his generation's colleagues which prompts him to rethink his life over again. 
Other movies that started screening in cinemas during Eid al-Fitr are "Al-Ankaboot" (The Spider) starring Ahmed al-Sakka, Mona Zaki, Dhaffer L'Abidine, Yousra al-Lozy, Reem Mostafa, Mohamed Lotfy, and Zaki Fateen Abdel Wahhab, and "Zombie" starring Ali Rabie, Hamdi al-Mirghany, Hagar Ahmed, Karim Afify and Wizo.