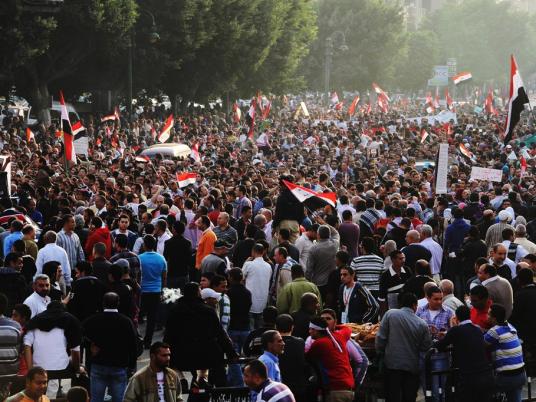 Four members of the National Council for Human Rights submitted their resignations on Saturday, objecting to the council's performance and stance toward the ongoing political incidents.
Abdel Khaleq Farouq, Ehab al-Kharrat, Ahmed Harara and Hanna Gereis submitted their resignations Saturday after four other members, Ahmed Seif al-Islam, Wael Khalil, Mohamed Zarei and Abdel Ghaffar Shokr, resigned last week.
Kharrat told Al-Masry Al-Youm that the council, a state body established under former President Hosni Mubarak, is mostly made up of Islamists, making it biased. He said compromise doesn't suit the human rights field, but only in politics, and the council was not the place for playing politics. Under current law, the president selects members of the body.
He said the Shura Council should select replacement members, other than those who resigned, as the number of members should not be less than the quorum of 25.
Zarei expressed fear that the recent resignations would represent an end of the council, the credibility of which has been thrown into question.
Gereis said some Islamist members had declared frankly at a recent session that they could not separate between their stances on human rights and political issues, which made the council lose its credibility.
Several activists and politicians called on the regime to take responsibility for the violence outside the presidential palace, where clashes between supporters and opponents of President Mohamed Morsy have killed at least seven Egyptians.
Edited translation from Al-Masry Al-Youm