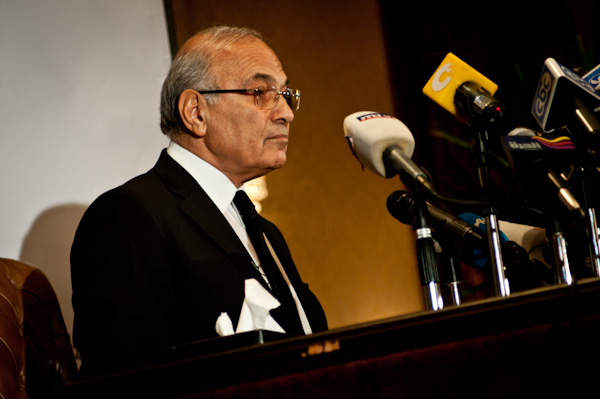 Wasat Party vice president and former MP Essam Sultan has accused unnamed entities of being responsible for allowing Ahmed Shafiq, the defeated presidential candidate, to travel to the UAE carrying a cargo estimated at 7,110 kilograms without it being subject to inspection.
Sultan tweeted, "at 3:30 am, June 26, on board Etihad Airways flight 650 bound to Abu Dhabi, an Egyptian citizen flew with luggage […] with a total weight of 7110 kg. The VIP lounge was opened for the citizen and none of his load was inspected. This citizen was Ahmed Shafiq."
He pointed out that Hussein Salem, on the run Egyptian businessman with ties to Mubarak, traveled in the same way during the 18-day uprising in early 2011, with a similar load that included €450 million, or about LE4 billion. The prime minister at the time, incidentally, was Shafiq.
Sultan wondered, "Who was the person who allowed both of them to do so? Who ordered the VIP room opened for them? Why the UAE in particular? And who prevents customs officers from doing their work? Noting that, according to the Egyptian law, a passenger is not allowed to travel with more than LE10,000 or US$5,000."