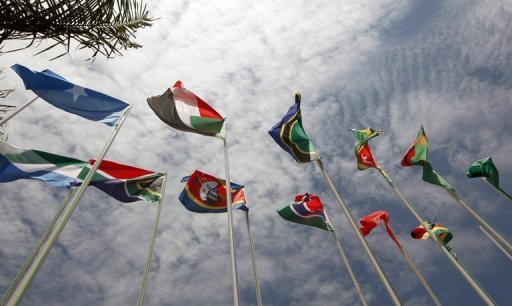 Marie Harf, Deputy Spokesperson for the US State Department, said on Wednesday that Egypt is not among the countries invited to participate in the African Summit to be held in August in Washington, due to the suspension of its membership in the African Union.
Harf told reporters that the only reason for not inviting Egypt is the membership suspension, following the overthrow of President Mohamed Morsy in July 2013.
The summit shall be attended by 47 African countries.
"Well, Egypt was not invited because their membership in the African Union has been suspended. I know this is a White House invitation, so I'd point you to them for more information, and of course, to the African Union about how membership works when it's suspended. And if I have more to say about that, I'm happy to do so."
Egyptian Foreign Ministry spokesman Badr Abdel Aaty has criticized not inviting Egypt to the summit.