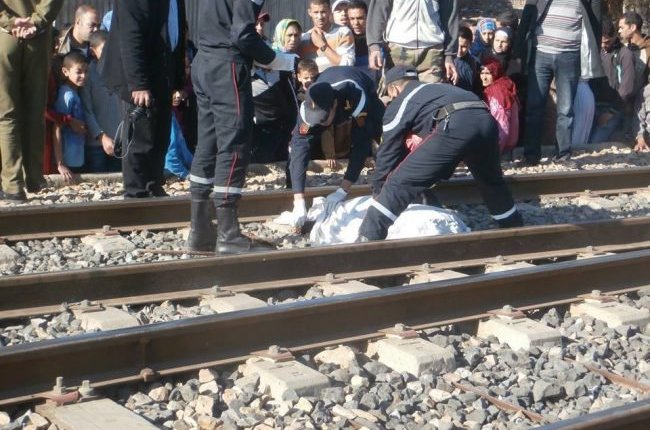 Egypt's Cairo Metro Company has called on people with suicidal tendencies to keep away from their stations, and has installed watch teams near tracks to reduce further suicide attempts.
Metro Spokesman Ahmed Abdel Hady stressed that stations were not the place for the "psychologically disturbed" to "delay the lives of millions of citizens".
"The weak-spirited head to metro stations, and attempt to take their own lives by throwing themselves in front of trains, as they are the fastest means of transport in Cairo," Abdel Hady reportedly told Akhbar Al-Youm Newspaper.
The company has installed preventative watch teams in "all metro stations", company president Ali Al-Fadaly told Al-Watan newspaper.
While it was "not its responsibility", Al-Fadaly continued, the company took the burden upon itself to preserve the lives of the four million citizens who take the metro every day.
The statements follow a 41 year-old man's failed suicide attempt at a metro station on Sunday.
Abdel Hady told several media outlets that the man jumped from a platform and into an oncoming train, travelling between Helwan station and Marg. The man lived through the incident, although his leg needed amputation.
The incident led to a 15-minute-halt in the metro system, as attempts to remove the injured man from the platform were underway. He was then transported to Red Cross hospital.
It was not the first such incident. In July, a 17 year-old threw himself in front of a train in Old Marg station, leading to his immediate death. The same month saw a 20 year-old leap into a train at Mary Gerges station.
July witnessed three Egyptian suicide incidents, while the period between March and July saw two more. This included a 16 year-old's suicide in March after fighting with her mother on the platform, and the mysterious case of a 21-year-old man from Fayoum. The man's metro platform suicide was unexplained by investigators, as he was "doing very well at school" and did not suffer any family issues, according to Masrawy.
Suicides by age show a peak around "thanawya amma", the stressful last year of high school. A 19 year-old student committed suicide in June, by leaping off the top floor of the Cairo tower, El-Gezira.
Every year, approximately one million people worldwide commit suicide – almost one death per 40 seconds, according to a World Health Organization (WHO) report issued in 2010.
However, Egypt, alongside most Muslim-majority countries, reports relatively low suicide rates. A study by the World Population Review in 2018 found the Egypt experienced an average of 2.6 suicides per 100,000, ranking 168 out of 177 countries.