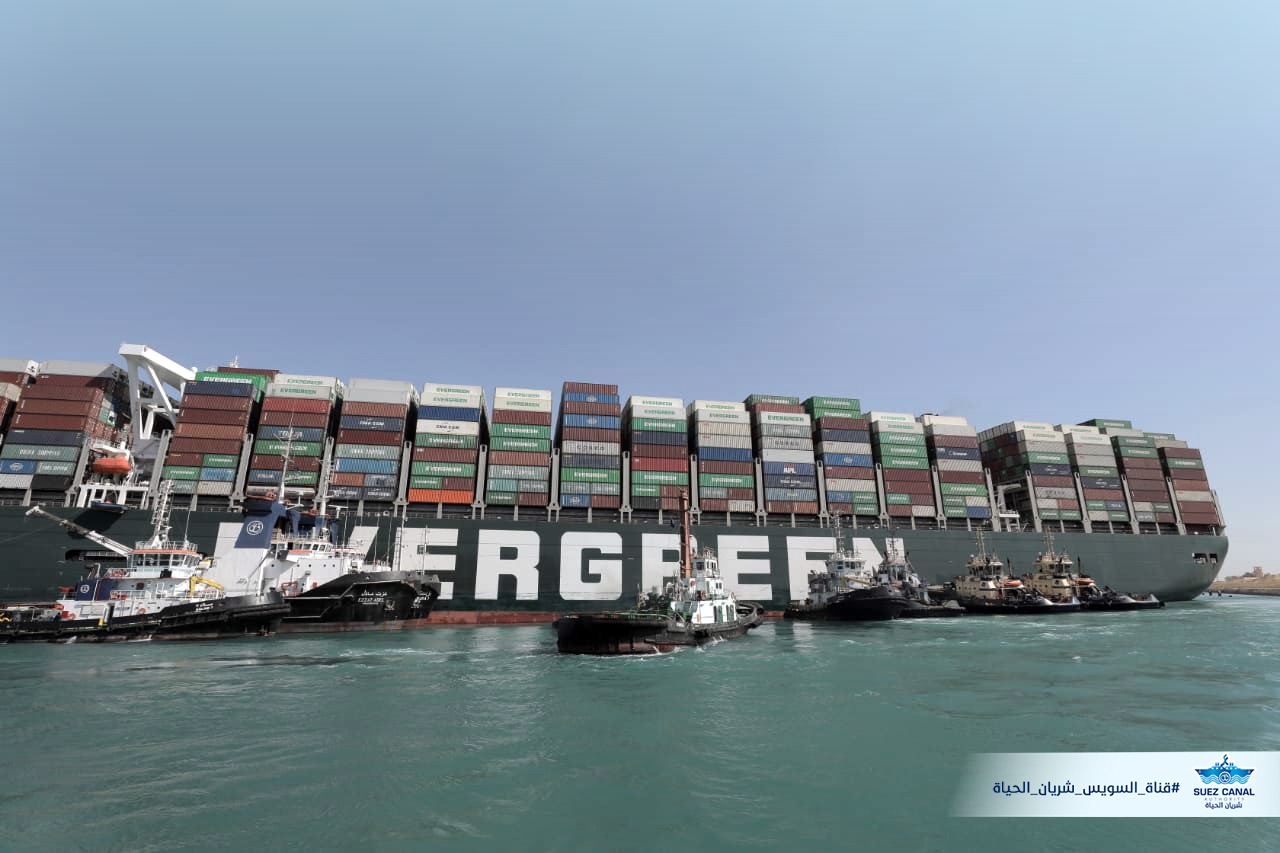 Egyptian Prime Minister Mostafa Madbouly said on Saturday that his country is racing against time to return navigation to the Suez Canal after the "Ever Given" container ship became lodged in the vital trade waterway on Tuesday.
During a press conference at the headquarters of the cabinet, Madbouly explained that international expertise has been sought to cooperate with the Suez Canal Authority (SCA) and provide guidance in dealing with the accident.
The minister explained that this is an exceptional incident, as the Ever Given is one of the largest container ships in the world.
He added that the Suez Canal is a sensitive and crucial waterway and there is professional management of ship movement, especially when dealing with such gigantic ships.
The SCA has been on top of the incident since the moment it occurred, Madbouly assured, utilizing its highest level cadres and all their topmost equipment.
The head of the SCA Osama Rabie explained Saturday that work is continuing around the clock to end the crisis.
During a phone-in with Ahmed Moussa's TV show "Ala Massoulity" (By My Responsibility), Rabie said that winds were not responsible for the accident and noted that the canal has received ships larger than the Ever Given.
Instead, he blamed the captain of the ship behind the crisis.
He assured that as soon as the ship is dislodged, all ships stalled in the shipping lane will resume operating within 47 hours, while five of the most state-of-the-art tugboats globally have been contracted to help re-float the Ever Given.
The trapped ship weighs 223,000 tons, carries about 18,000 containers, and has a length of 400 meters.
No deaths or injuries were reported from the incident.