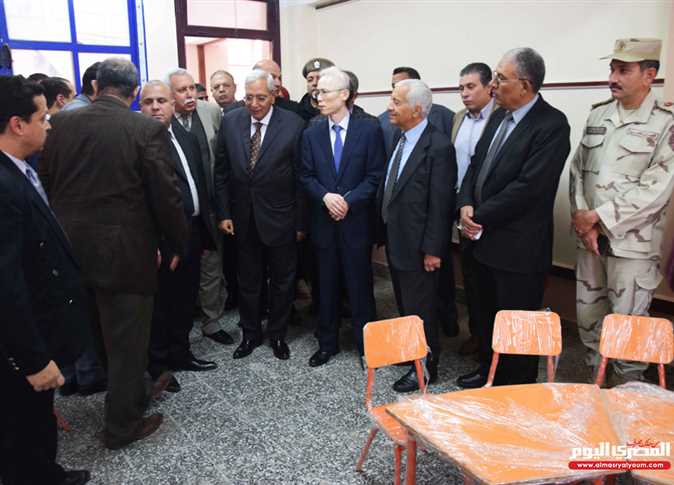 Japanese ambassador to Egypt Masaki Noke said on Saturday that his country supports President Abdel Fattah al-Sisi and the Egyptian government.
"We seek to help the (Egyptian) government on many issues, foremost education," Masaki said during a visit to the Egyptian-Japanese School at Daqadus village in Daqahlia governorate.
"The experience of Japanese education will be disseminated to the various governorates of Egypt, within the framework of the Egyptian government's keenness to develop and improve the quality of education and the apply a new system," the ambassador said.
Masaki pointed out that since first establishing Japanese schools in Egypt, 12 are now operated across Egypt with many more to be established in the future, including eight schools in Daqahlia.
He said that there were big differences between the education system in Egypt and Japan,  and that there would be training and rehabilitation for a large number of Egyptian teachers on the curricula and methods of Japanese education to work within these schools, sharing Japan's educational experience with Egypt.
He added that the Japanese education is concerned with the personality of the student in terms of culture and society, not only applied sciences. Masaki said that the Japanese method relies on the work of mind and thought, as well as the training and qualification of students for cooperation, integration and collective work.
"We teach children cleanliness and a sense of responsibility towards the surrounding community from school, to the street and to their homeland so the student does not litter, and in school they teach them how to clean their classroom and preserve it," the ambassador said.
Edited translation from Al-Masry Al-Youm