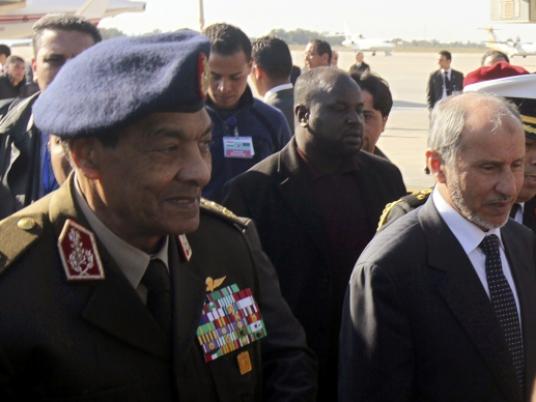 The military will not surrender to "foreign schemes" or "be dragged in the direction the enemy wants," the leader of Egypt's ruling military council said Tuesday.
The military "had to work in policy during this period to help protect Egypt from calamities," Field Marshal Hussein Tantawi said while attending a maneuver led by the 2nd Field Army.
"We expect all probabilities in policy, as in fighting," Tantawi said.
He said Egypt currently faces dangers of which people are unaware, but that Egypt will get through them with the military's help.
"We've been facing huge dangers that never took place before," Tantawi warned.
Tantawi also rebutted criticism of the military's silence.
"If we weren't silent, we would ignite issues, but we are performing our duty in the best way we can. We'll never allow foreign authorities to drag the military in the direction they want," he said.
Translated from Al-Masry Al-Youm