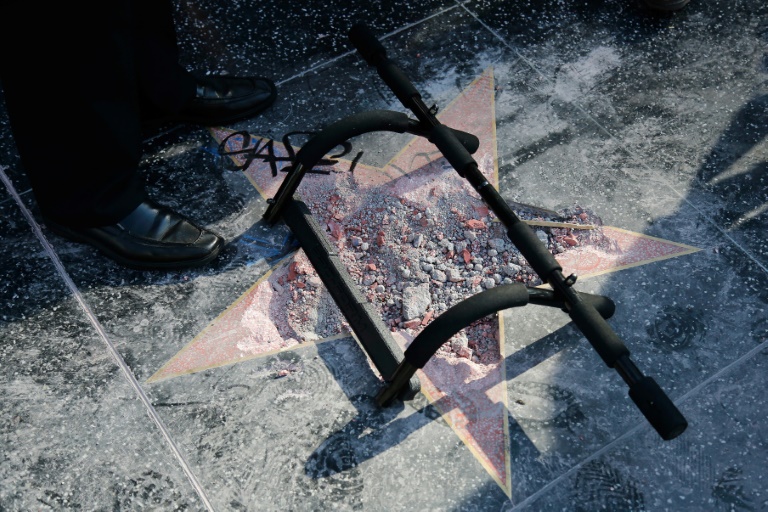 A small district of Los Angeles has asked that Donald Trump's star on the Hollywood Walk of Fame be removed, in part because of the way he treats women.
The initiative by the city council of West Hollywood comes less than two weeks after the star was vandalized by a man with a pickax.
The body unanimously approved a motion urging the Hollywood Chamber of Commerce to remove the brass-rimmed star, which was installed in 2007 in recognition of Trump's performance on the reality TV show "The Apprentice."
West Hollywood is a liberal district with a large LGBT community and free- wheeling nightlife.
The council said the star must go because of Trump's "disturbing treatment of women and other actions that do not meet the shared values of the City of West Hollywood, the region, state, and country."
However, the city council does not have jurisdiction over the Walk of Fame. It's up to the Chamber of Commerce whether to remove the tribute to Trump.
In 2015, it rejected a request to remove the star of Bill Cosby, the once beloved comedian now convicted of sexual assault.
Trump's star was also vandalized in October 2016 while he was the Republican candidate for president.