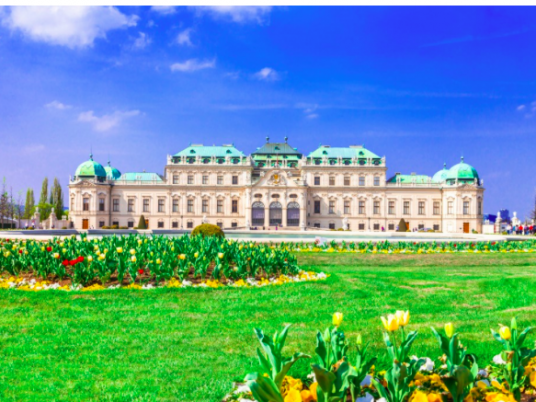 Vienna, Austria has emerged the most utopian of world cities, topping a new quality of living index dominated by Western European cities.
Maybe it's the city's quaint coffee culture. Or its rich and storied musical history and imperial palaces.
Because for the eighth consecutive year in a row, the Austrian capital maintained its stronghold in Mercer's Quality of Living survey, for offering residents a safe, secure and stable living environment.
The results of the list also suggest that people living in Europe enjoy the highest quality of life, as seven of the top 10 spots are found in Western Europe: Germany alone landed three spots, while Switzerland landed two.
Canada likewise pulled off a solid showing in the top half of the list which ranked 230 cities: Vancouver is the highest-ranking North American city placing fifth, followed by Toronto (15) and Ottawa (17).
Meanwhile, the US failed to crack the top 10 list and makes its first appearance in 28th spot thanks to San Francisco, followed by Boston (34), Honolulu (35), Chicago (43) and New York (44).
Singapore is Asia's highest-ranking city in 26th place.
To compile the index, analysts evaluated cities across 10 categories: safety, economy, socio-cultural environment, healthcare, education, public infrastructure, recreation, consumer goods, housing, and natural environment.
The annual reports are aimed at multinational companies which send expats abroad.
At the other end of the spectrum, Baghdad, Iraq and Bangui in the Central African Republic landed at the bottom of the heap.
Here are the top 10 cities in Mercer's Global Quality of Living index:
1. Vienna, Austria
2. Zurich, Switzerland
3. Auckland, New Zealand
4. Munich, Germany
5. Vancouver, Canada
6. Dusseldorf, Germany
7. Frankfurt, Germany
8. Geneva, Switzerland
9. Copenhagen, Denmark
10. Sydney, Australia
– See more at: http://www.themalaysianoutsider.com/travel/article/western-european-cities-dominate-quality-of-living-ranking#sthash.DT8Ril9H.dpuf