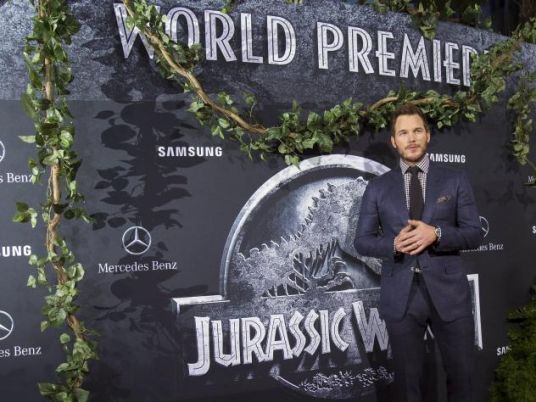 As "Jurassic World" overtakes "Furious 7" and "The Avengers" to become the third highest-grossing film of all time (not adjusted for inflation), we take a look at the key figures behind the top five's four other members, including US$2-billion-plus monsters "Avatar" and "Titanic."
1. Avatar (2009)
James Cameron's "Avatar" was not only a US$2.78 billion box office haul and a pioneer in the 3D and CGI film technique, but also a decade and a half in the making and Cameron's first feature since "Titanic" over 10 years prior. Lead actors Sam Worthington and Zoe Saldana were already enjoying high-profile years in 2009, Worthington having starred in "Terminator Salvation" and Saldana in the "Star Trek" reboot; both are expected to appear in three more "Avatar" films.
2. Titanic (1997)
Cameron's epic tale of mid-Atlantic love and loss turned a US$200 million fund into US$2.19 billion of ticket sales, starring the in-demand Leonardo DiCaprio and Kate Winslet. Cameron came to it as one of Hollywood's biggest active directors, with two "Terminator" films and "Aliens" on his resumé; less stellar, "True Lies" was still box office bank, and relative flop "The Abyss" helped pave the road to "Titanic" and three marine documentaries.
3. Jurassic World (2015)
Colin Trevorrow, who's he? Only the rumored director of "Star Wars VIII." But before "Jurassic World" he was almost unknown, his only feature having been offbeat comedy "Safety Not Guaranteed." Star Chris Pratt had already led money-spinners "The Lego Movie" and "Guardians of the Galaxy," while Bryce Dallas Howard (who shares an alma mater with Trevorrow) had been in "Spider-Man 3," "Terminator Salvation" and "The Help." Still in cinemas, it's won US$1.517 billion in five weeks.
4. The Avengers (2012)
Marvel's "The Avengers" introduces the ensemble concept to our top five grossers: five previous Marvel films had led up to "The Avengers," which then brought in a host of additional new characters, its US$220 million budget becoming US$1.516 billion at the box office. Best known for TV series "Buffy," "Firefly" and "Dollhouse," director Joss Whedon might have seemed like an underdog choice, but he'd won an Eisner for the "Astonishing X-Men" comic books, and an Oscar for the "Toy Story" script.
5. Furious 7 (2015)
This year's second entry to the all-time top five, April's "Furious 7" is another testament to the power of an ongoing franchise helmed by a carefully chosen director. Malaysian-born James Wan had specialized in horror films, having directed "Saw," "Insidious" and "The Conjuring" but ably guided an all-star cast to the action franchise's biggest haul so far. Its astute social media and marketing campaign didn't hurt as a US$190 million budget was multiplied into US$1.512 billion at the box office.