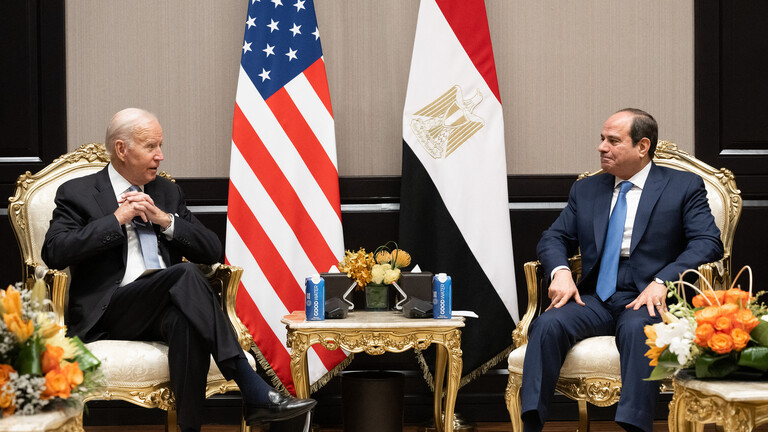 US National Security Advisor Jake Sullivan spoke about US President Joe Biden's meeting with his Egyptian counterpart Abdel Fattah al-Sisi regarding activist Alaa Abdel-Fattah.
Sullivan explained that "The US is requesting his (Alaa) release. President Sisi first raised human rights not just in his opening comments before the press, but in his opening presentation in the meeting. President Biden explained why it is that these issues are very important to the United States.  And as I said, he then directed his team to work through a set of individual cases.  We're the ones who raised the cases, not the Egyptians."
"There is a question about the extent to which trying to resolve these cases diplomatically is best done through public pressure or through private engagement.  That's a constant debate, a constant calibration.  So I can say emphatically that we believe that Alaa Abdel al-Fattah should be released. But in terms of talking through the specifics of our discussions with the Egyptians, I'd like to leave those behind closed doors for the moment," he said.
Abdel-Fattah, a software engineer, blogger and activist, was one of the public faces of the 2011 revolution that removed late president Hosni Mubarak from power.
He was sentenced to five years-imprisonment in December 2021 on charges of spreading fake news. Abdel-Fattah previously served five years imprisonment in 2014 and released in 2019.
Family calls for pardon
Alaa Abdel-Fattah's family submitted an official request to the Egyptian Presidency to issue a presidential pardon for him.
The request stated that Abdel-Fattah is the only son of his mother, Laila Soueif, and that he has a child who is 11 years old and has autism.
A member of the Presidential Pardon Committee Tarek al-Awady,  confirmed during a telephone interview with al-Nahar TV channel that the committee received the request just on the evening of Friday.