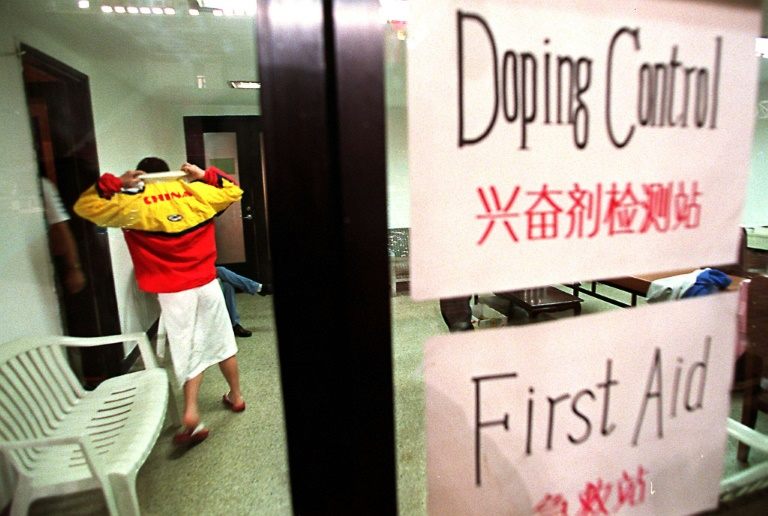 A Chinese whistleblower, now seeking political asylum in Germany, has claimed there was a systematic doping programme in China during the 1980s and 1990s across a range of sports.
In a television interview with German broadcaster ARD, Chinese doctor Xue Yinxian, 79, claims more than 10,000 athletes in different sports were involved in a state-backed doping programme.
The interview with Xue comes from the same German investigative team which first made claims of widespread doping in Russia which ultimately led to the Russian athletics' team being banned from the 2016 Olympic Games.
Xue says all medals won by Chinese athletes at major international tournaments in the last two decades of the 20th century are tainted by doping and should be handed back.
"In the 1980s and 90s, Chinese athletes on the national teams made extensive use of doping substances, claims Xue.
"Medals were tainted by doping – gold, silver and bronze.
"All international medals (won by Chinese athletes in that time) should be taken back."
Xue had worked as a doctor with several national Chinese teams from the 1970s, but fled China with her son after first speaking out against doping in 2012 and says she no longer felt safe in her home city, Beijing.
"There must have been more than 10,000 people involved," claims Xue.
"People (in China) believed only in doping, anyone who took doping substances was seen to be defending the (honour of the) country.
"Anyone against doping damaged the country and anyone who endangered the country now sits in prison."
Xue says tests for doping at that time had only one purpose – to ensure Chinese athletes travelled to competitions without being caught.
She says the call sign 'Grandma is home' was applied to those athletes who no longer had traces of doping substances in their body.
Xue says doping was compulsory for athletes in the teams she worked with.
"If you refused to dope, you had to leave the team," she said.
"At first, the youth-age group teams used the substances – the youngest were 11 years old.
"I couldn't do anything about it."
Xue says she first became aware of the problem when a coach came to her concerned about the physical changes in male athletes, aged between 13 and 14, due to substances handed out by Chinese officials.
She says she was dismissed from working with the national Chinese team for refusing to treat a gymnast with a banned substance at the 1988 Olympic games in Seoul, but kept working in lower level Chinese sport.
She says she was warned to keep quiet about doping in China before the 2008 Beijing Olympic Summer Games.
She claims there were attempts by the Chinese government to intimidate her and police cars were often parked outside her home.
She says she was visited in her Beijing apartment by government officials.
"They warned me against talking about doping substances," she said.
"They urged me to back down.
"I said I couldn't do that. They wanted to silence me.
"After the death of my husband, they constantly came to me when there was a sporting event.
"I was forbidden to talk about it (doping), sometimes they phoned our home at 5am.
"Both of my sons lost their jobs."
ARD reporters tried to contact the Chinese Olympic Committee and China's Ministry of Sports for a response to the claims, but never received a reply, according to the broadcaster.