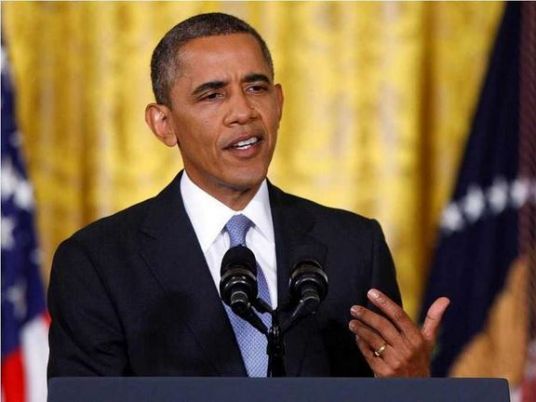 The United States said on Wednesday it looks forward to working with the new government of Egyptian president-elect Abdel Fattah al-Sisi, urging him to carry out human rights reforms.
President Barack Obama will speak with the former army chief who is now president-elect in the coming days, the White House said in a statement.
Chancellor Anwar al-Assy, head of the High Elections Committee, on Tuesday evening declared Abdel Fattah al-Sisi winner of the 2014 presidential elections.
Over the three election days on 26, 27 and 28 May, Sisi garnered 23,780,104 votes or 96.9 percent of the total valid votes, against 757,511 votes or 3.1 percent for Hamdeen Sabbahi.
Invalid votes were 1,036410, more than the votes Sabbahi won.