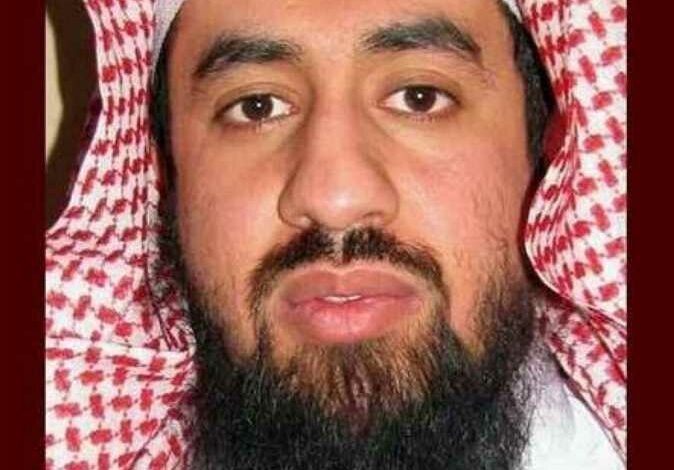 After the Saudi Arabia's Presidency of State Security announced, on Friday, that a wanted man named Abdullah bin Zayed Abdul Rahman Al-Bakry Al-Shehry blew himself up in Jeddah during his arrest procedures, questions arose about his identity and the case in which he is accused.
The Presidency of State Security issued a statement on 4/21/1437 AH, announcing a list of nine wanted figures for security reasons, official spokesperson for the Presidency of State Security, said.
The State Security was able at 10 pm on Wednesday to track down the wanted No. (4) on that list named Abdullah bin Zayed Abdul Rahman Al-Bakry Al-Shehry, in the al-Samer neighborhood in Jeddah Governorate, he added.
"When the procedures for his arrest were initiated, he blew himself up with an explosive belt he was wearing, which resulted in his death, and a resident of Pakistani nationality while three security men suffered various injuries," he said.
A terrorist attack targeted worshipers at the Special Emergency Forces Command Mosque in the Asir region on Thursday 21/10/ 1436 AH, killing eleven security men, and four workers at the site of Bangladeshi nationality, and injuring 33 other people.
The security authorities were able to reach the details of the terrorist act, as follows:
The suicide bomber, Yousef Suleiman Abdullah Al-Sulaiman, a Saudi national, is affiliated to a terrorist group, which was raided on Wednesday, 3/12/1436 AH.
Sulaiman was trained by the terrorist group to wear and use the explosive belt in Dhurma, and recorded his will with audio and video to be broadcast after the operation.
He was transferred from the Riyadh region to the Asir region by Fahd Falah al-Harby, a Saudi national who was arrested on Monday, 15/12/1436 AH.
Sulaiman joined a terrorist cell led by a person named Saeed Aidh al-Dair al-Shahrany, a Saudi national.
Later, Fahd Falah al-Harby transferred the explosive belt, used by the attacker, with his car from Riyadh to Asir, accompanied by his wife, Abeer Mohamed Abdullah al-Harby, taking advantage of her status as a woman by hiding the explosive belt at her feet in the car to cover up his crime.
On the day the terrorist attack, Sulaiman wore the explosive belt and headed to the headquarters of the targeted mosque in the Asir region with the help of treacherous soldier at Special Emergency Forces Command in the Asir region, Salah Ali Ayed al-Duair al-Shahrany.
Two of those involved in this terrorist attack, Fouad Mohamed Yahya al-Dahwy and Saleh Fahd Dakhil al-Daraan were arrested, while the rest are still fugitive.
Fugitive wanted suspects in the attack include Saeed Ayed al-Duair al-Shahrani,
Taya Salem Eslam al-Saiary, Abdulaziz Ahmed Mohamed al-Bakri al-Shehry, Abdullah Zayed Abdul Rahman al-Bakri al-Shehry, Oqab Moagan Fazaan al-Otaiby, Majed Zayed Abdul Rahman al-Bakry al-Shehry, Mubarak Abdullah Fahad al-Wadani al-Dosary, Mohamed Suleiman Rahyan Al-Saqri Al-Anzy, and Mutee Salem al-Saiary.
The Saudi Ministry of Interior warned against dealing with these wanted persons.
The ministry called on everyone who has information about any of them to quickly report it, referring to financial rewards of up to SAR 7 million to whoever reports them.