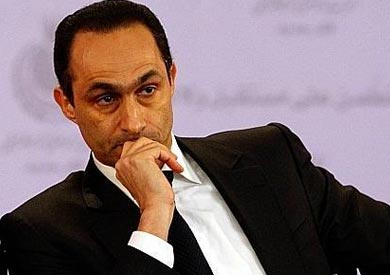 Egyptian parliamentarian Mostafa Bakri said that both Gamal Mubarak, son of late President Hosni Mubarak, and Mohamed Anwar al-Sadat, head of the Reform and Development Party, cannot run for the Egyptian presidential elections scheduled for 2024.
During an interview with Sada al-Balad TV channel on Monday evening, Bakri said: "There is an article in the law of the National Elections Authority says that anyone against whom a final ruling is issued may not run for the presidency."
Bakri affirmed that "Sadat cannot run (for the post) because he received a final ruling in the 1982 case," explaining that, "It is a corruption issue, and this is a case related to integrity."
"Gamal Mubarak received a final ruling in 2015, in the case of presidential palaces, and (the ruling) was upheld by the Cassation Court in 2016… and it is a final ruling."
"People, be careful about the homeland, about the country. If this country is lost, it will not return again. People must understand, and no one should outbid anyone in patriotism," he warned.
Egyptian presidential elections 2024
Article 140 of the constitution stipulates that the Egyptian presidential election procedures must begin at least 120 days before the end of the presidential term, and the results must be announced at least 30 days before the end of this period.
Lawyer Tarek al-Awadi said that the last presidential elections were in 2018 and their results were announced on April 2, 2018, and this necessarily entails that the procedures for the next presidential elections begin at the end of this year in accordance with the constitution and the law.
Awadi clarified that the matter is not holding early presidential elections, as some claim, and this is the entitlements of the constitution, not a personal viewpoint.
Egyptian MP Mostafa Bakri earlier in June said that "early" presidential elections will take place in Egypt before the end of this year, instead of the previous date that was scheduled for the middle of upcoming year.
"The Egyptian state has decided that there will be presidential elections before the end of this year," Bakri said in his show "Facts and Secrets" broadcast on "Sada al-Balad" TV channel.
"The Egyptian state is exposed to malicious campaigns and rumors… the upcoming presidential elections will be under full judicial supervision," he added.
Bakri later elaborated on his statements, indicating that the elections to be held this year are actually a constitutional entitlement and not "early," as he mentioned earlier.