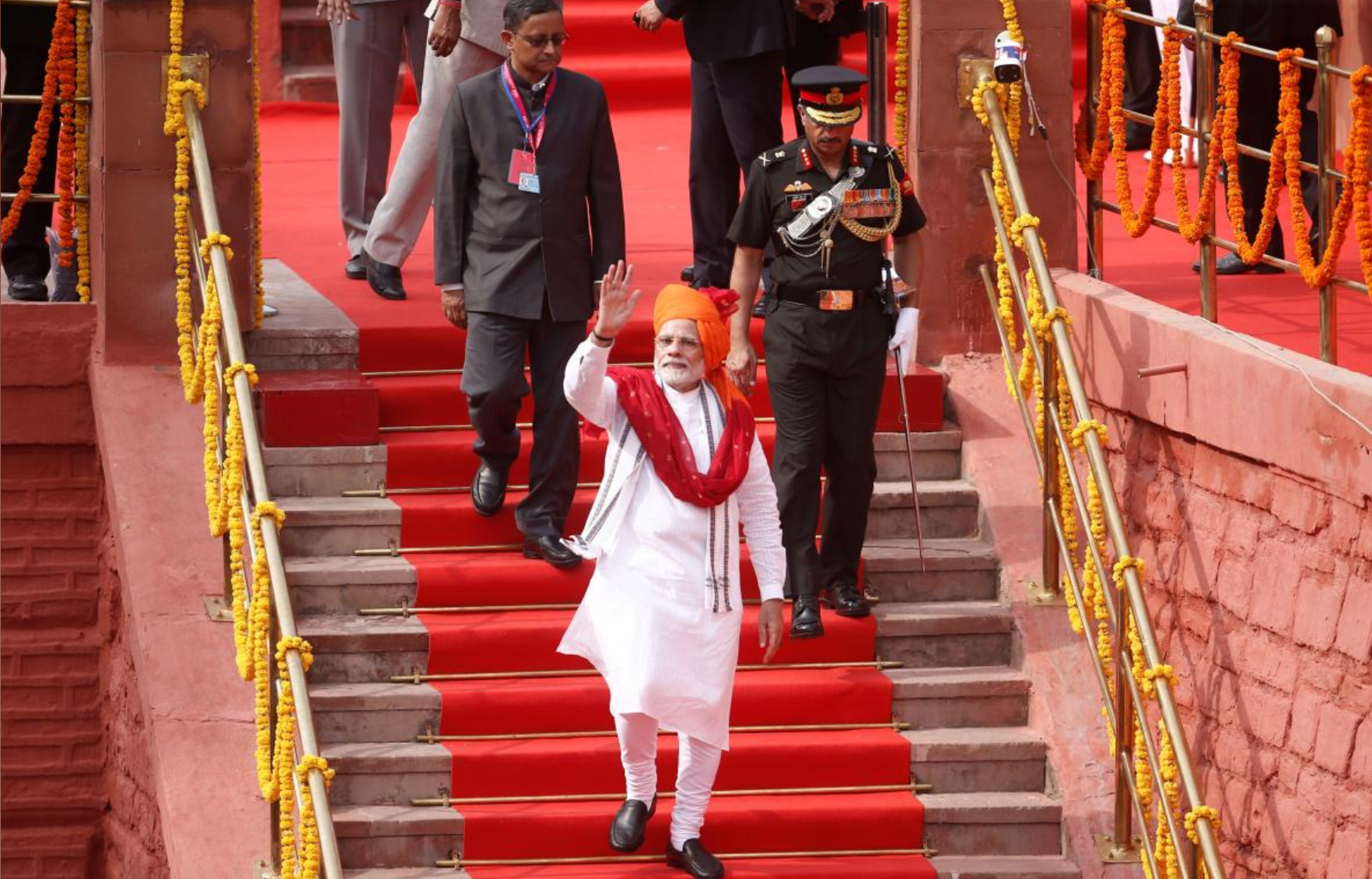 New Delhi, India (CNN)India's ruling Hindu nationalist party, which stormed to power five years ago in the world's biggest democracy, is on the defensive as the next general election approaches but the opposition Congress has failed to press home its advantage.
Dozens of regional parties may hold the balance of power when Indians begin voting on April 11. After more than a month of phased balloting, the nationwide result will be announced on May 23.
Flash back to 2014 and it was a Congress-led government which looked weak and tired, vulnerable to a strong and energised Bharatiya Janata Party (BJP) led by Narendra Modi which promised to transform India.
Congress, bolstered by victories in three key state elections in December, is stronger than in 2014 — but critics say it has focused on attacking the Modi government at the expense of outlining its own vision for the country.
The BJP's election message this year appears simply to be: We are better than the Congress, and we need more time to deliver a new India.
For the Congress so far, it boils down to: We are not the BJP.
A more united opposition
But Indian elections aren't just about the two biggest parties. There are dozens of regional groupings which play a crucial role, too.
In an unusual move, two rival political parties in Uttar Pradesh — the country's electorally most consequential state, which always paves the way for the prime minister — formed an alliance which will likely cut into the BJP's vote share.
The development is not confined to Uttar Pradesh. Smaller political parties across the country are coming together and shelving their ideologies to achieve one goal: getting Modi and the BJP out.
The smaller regional parties are not big enough to take on the BJP or Congress nationwide but have grown stronger since 2014, making this election all the more unpredictable.
Despite sweeping the polls in 2014, the BJP garnered just 31% of the vote — the lowest vote share of any party to win a majority in India's history. A fragmented opposition allowed it to secure power on its own. But a drop of just a few percentage points in its vote share could relegate Modi and his party to the opposition benches in Parliament.
National security
Modi has given several speeches nationwide since his country's airstrikes in Pakistan on February 26, which were mounted in response to a deadly militant attack on Indian troops in Kashmir. His message is clear: vote for us because India is safer under the BJP.
Speaking in New Delhi earlier this month, Modi hammered home his message.
"(During the previous governments), no matter how many people or soldiers died (in terror attacks), no actions would be taken, but now nobody can stare us in the eye. This government is committed to take decisions. This new India is fearless, bold and decisive."
Such speeches have fueled patriotic sentiment before the polls, but the tough talk will count for little when voters — including millions struggling to find a job and farmers crushed by mounting debt — finally cast their ballot.
These are also the issues that the Congress has failed to prioritize. Instead, the two main political parties seem to be embroiled in an endless round of finger-pointing.